By Tifaine Rutherford with
photos by Arian Browne
Over the years, the first thing that comes to mind when people talk about Mon Repos, is the cheap daily market. The atmosphere in Mon Repos is always busy since many people flock to the market to get items ranging from roast duck to fruit.  Residents in the area said that they do not need to travel far since the market caters to most, if not all of their shopping needs.
Described by residents as quiet and safe, this village has a name which means 'my resting place' in French. It consists of about 700 people of mostly Indian ethnicity, residents said, although other races are scattered throughout the community.
Katherine Persaud who operates a spray paint business with her husband was breezing out in her hammock when we approached her. Living in Mon Repos all her life she said that the area is very quiet save for the few pushcart vendors who operate their mobile music carts. Recreational activity is not too great in the community she said, since there is no community ground or centre for the younger generation. "These children need a ground or some sort of centre to play in. When I was small, we had a ground where we could have gone and play cricket and all them other games… Now these children have nowhere to engage in recreational activities," she commented. She said that several young men in the area play basketball in the street and that this is not really safe since sometimes they damage a few windows.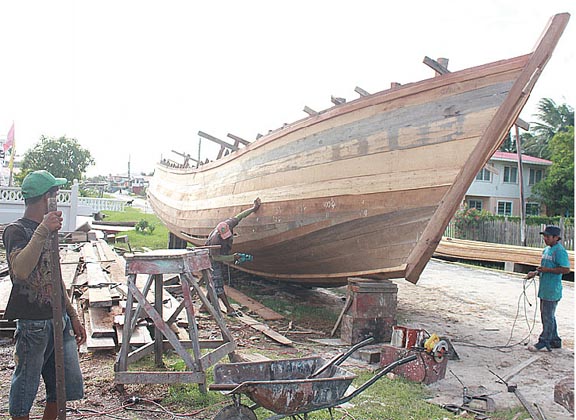 When asked what makes the village special, she responded that the people and the way they live is what makes Mon Repos different from all other communities. "We don't have any big robberies or suh in Mon Repos. Everyone lives nice."
A primary and nursery school in the area cater to the younger school-age children while the older ones attend private schools and some attend the Annandale Secondary. The Guyana School of Agriculture is also located in Mon Repos. There are religious houses for every faith. As one resident said, "There are churches for everyone in Mon Repos…We have mosque and temple and so on in the area."
The Mon Repos health centre was recently reopened so that residents would not have to travel far for medical attention. While the centre was out of operation, residents were forced to travel to either Beterverwagting or Buxton to have their medical problems seen to. Several residents said that it was a great relief to have their health centre back in operation. "We have a lot of elderly persons living in the area. They would have to travel too far to get the medical care that they need. Now they have the centre right here," one resident said.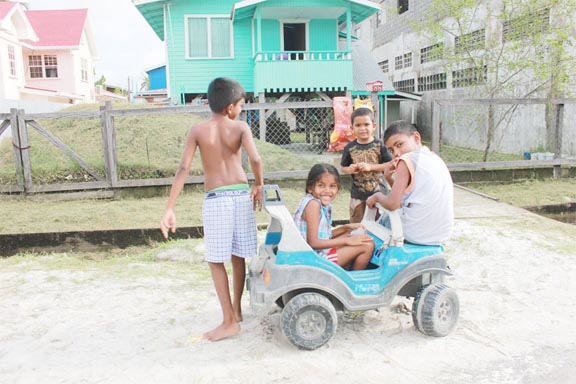 While in the area, Ramkarran Poorandad, who operates a chicken business gave us a tour of his business and shared with us some of his views on the community. Living in Mon Repos for 30 years and operating his business for 1 year, he said that things were a bit slow right now because of a shortage of chicken. His mother next door operates a similar business and he said that rearing chickens is something that is in the family. Flooding was a big issue in the community he said: "The seawater used to run over and flood here a lot, but it is not so bad right now when there is high tide."
The area is full of small businesses he said: "Actually every other house people doing a small business; if is not chicken-rearing is making blocks or something. A lot of people are self-employed and some are labourers and cane harvesters."
Ramchand Prepaul who describes himself as one of the persons who contributed to the development of the village was relaxing in his hammock and was eager to speak with us and share some of his concerns. "It was tough then, all these streets were mud and water. In 1992 we had the road and running water too. This place has developed a lot now. What I want is for better drainage in the community… I want local government to take full control. This place flood three times before the government decided to fix the seawalls." He said that there was a real disaster of overtopping in the late '80s. Mon Repos was a big squatting area with a big trench years ago and the community made a bridge that they named "London Bridge," he related.
Another villager who was on his way to the market when Sunday Stabroek stopped him for a quick chat explained that Mon Repos actually comprises little villages such as Martha's Ville, Block CC and Block 8. The seawall he said was two miles out, and over the years the water washed in. "They recently plant some mangrove trees by the seawalls to mitigate flooding, which I think is a good thing," he said.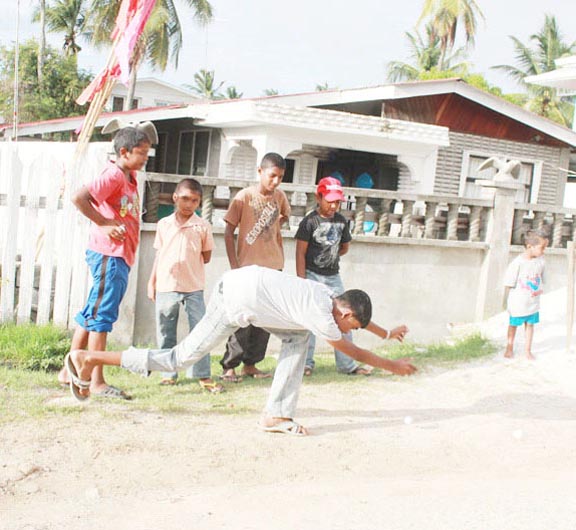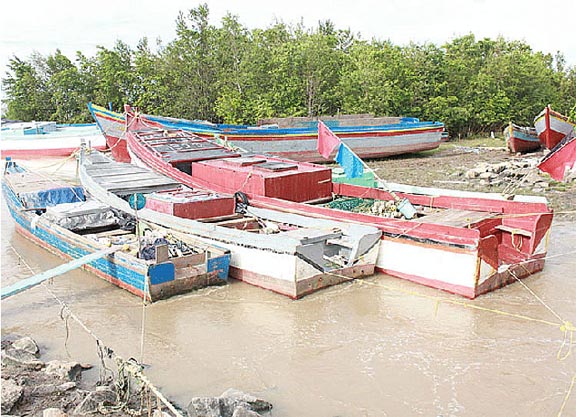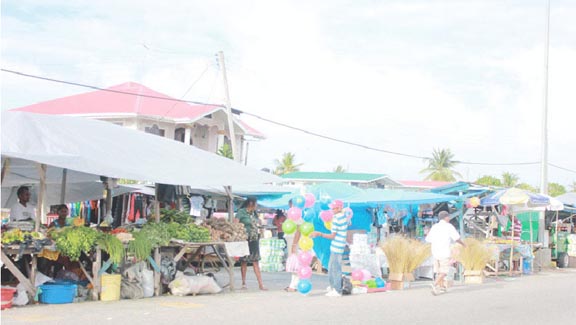 Around the Web