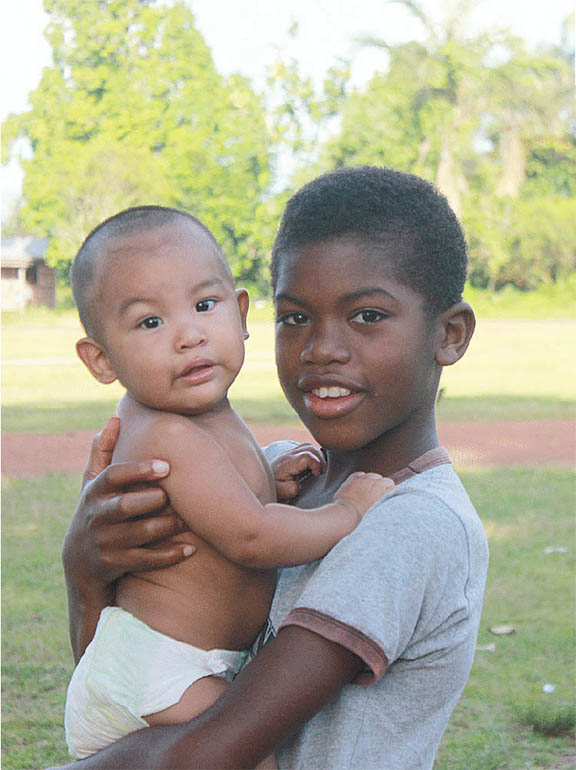 Many people do not get to watch a community grow up. Edgar Beard, who does not know his true age but is pretty sure that he is over 63 years old, however, was able to watch as the Amerindian community of Campbelltown was transformed from a community of five families to well over 300 persons today.
Like many others who have now become residents of this Region Eight (Potaro/Siparuni) community, Beard came to the area to work in the surrounding goldfields. He was raised in the Pomeroon and came to work with the gold-mining company, British Guiana Consolidated Goldfields (BGCG) which had operations in the area, he related.
Beard was a curious youth and wandered about the place and was pleased with what he saw. "I like the place and so I decided to stay," he recounted to Stabroek News recently. He met a young woman and decided to make the area which neighbours Mahdia, his home. "When I came in Campbelltown there was only six families here," he said.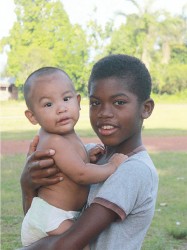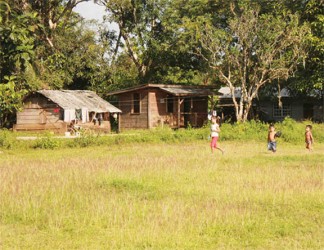 He can recall them all. Moses Roberts, Phillip Simon, Francis Xavier, Jairo Johnson, Alfred George and Cecil Thomas, who was also from the Pomeroon, Beard said. "Then I come in so it became seven," he said. This was sometime in the 1950s.
Mahdia was a growing town by then and Campbelltown was just starting out. There is no visible indication that tells one when one leaves Mahdia and steps into Campbeltown, just an invisible line, and the main street of the community now looks much like Mahdia itself.
Beard said that he worked with BGCG for five years then for two years in Mahdia. He also worked at the Tumatumari Hydropower project for two-and-a-half years and was part of the team surveying the terrain for a highway to Annai in the Rupununi, a project which eventually flopped. Beard said that he started mining in the 1960s and then worked with the government until he retired.
With a population of over 300, Campbelltown now is still largely populated by Amerindians but is taking on more and more of the heterogeneity of Mahdia as increasingly young people marry outside of the community. It is not the typical Amerindian community largely due to the proximity of Mahdia. As Mahdia developed, so did Campbelltown and the community now has electricity and running water.
A retired teacher, Arca Roberts said that it was around 1979 that the community got the name Campbelltown. She said that previously it was known as 'Bucktown' but was renamed after the person who was said to have first settled there, a man known only as Campbell. "This village is made of people coming from other places," Roberts said. She is originally from Paramakatoi. "I came here seeking for job and I end up as a teacher," she said. She taught for 27 years at the primary school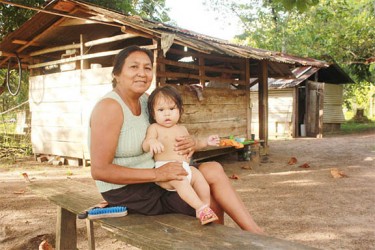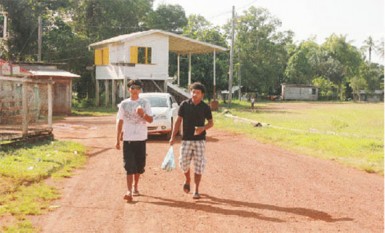 in the community.
Most of the people in Campbelltown are of the Patamona Amerindian nation, she said, but "now we getting mixed."
Residents are engaged in small-scale gold-mining and farming as there are not many other jobs to go around. Roberts said that the lack of jobs is a concern because the community's youths have nothing to do when they leave school and only a few find employment in shops while others go to the goldfields. "From 14 (years), you could see a boy would go and hustle with their parents," she said.
The woman said that an achievement for the community was that this year a second batch of students wrote the CXC exams at Mahdia rather than going to Paramakatoi, and they are happy about this. A concern that had previously been expressed about the community's youths is that some would be employed in
exploitative situations but Roberts said that this has lessened.  However, she said that youths from other areas who come to find jobs still face some problems. Roberts said that their hope is that the authorities would open a place like the Kuru-Kuru training centre to train youths in a skill. "Most of the young girls and boys they don't do anything," she said.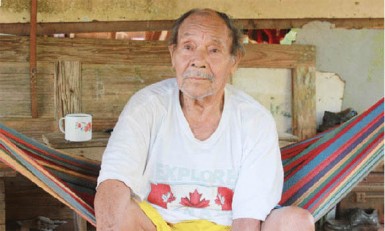 Roberts said that the community is quiet and people from outside cannot come in and do as they like. Over a tiny stream at Campbelltown is a section called 'Brazil.'
Relaxing in a hammock, Tracy Wilson, a housewife said she liked living in the community. She is from the North-West but moved to the community after entering into a relationship with a man from the village. "I find it comfortable. It more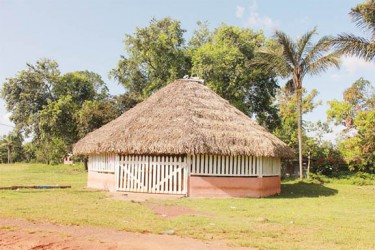 developed and more independent than where I came from. That is why I find it easier living here," she said. Wilson also lauded the peacefulness of the community and said that there is "no chopping up and busing up and these worries."
She said that for recreation, they play games such as cricket, go fishing and go into the backdam. However, she noted that the cost of living is high. It costs between $140 and $160 for a pound of sugar and about $1000 for a gallon of rice. "If you don't have a job you find it hard," she said.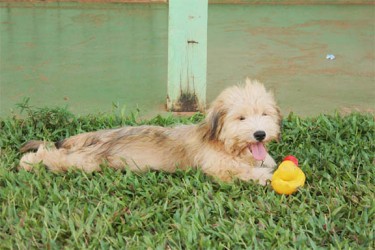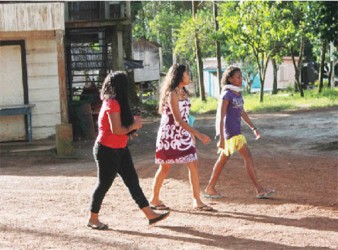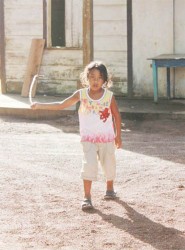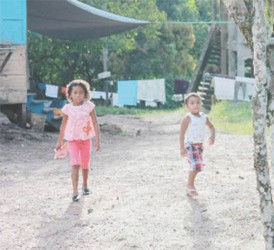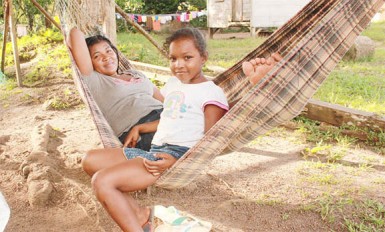 Around the Web