By Marcelle Thomas
with photos by Arian Browne
 Maybe it's because every time it rains the village is flooded, that it got its name.
Lowlands, found about twenty-five minutes from Georgetown on the East Coast of Demerara has a tiny but close-knit population of about 250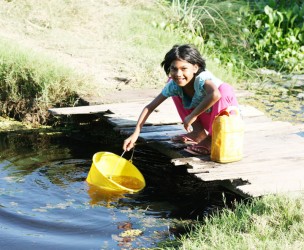 whose only worry seems to be the constant flooding of the area. Its immediate neighbours are Nooten Zuil to the West and Hope to the East.
Owing to its close proximity to the sea and constant fresh breeze, every yard has at least one hammock. On the Saturday afternoon that the Sunday Stabroek  visited the area there was someone from every home sleeping in a hammock, relaxing with family or keeping another relative company as they did the chores.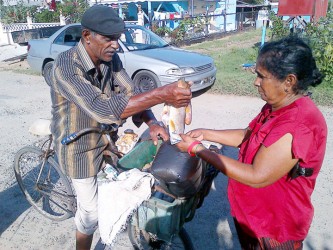 So tranquil and closely-knit is the small village, that 'Bucky' (who asked that only her alias be used) told the Sunday Stabroek that after leaving her mother's home and living in three other East Coast villages she returned to Lowlands, not only to escape years of domestic abuse but to be near to villagers who have supported her as though she was family. "I born and grown here at Lowland but I leave and live three other villages… my husband used to beat me bad and is he chap me here (pointing to her hand with a visible huge scar) so I return here and never regret the move," she said.
"He will be out of jail soon but I not afraid that he find me because here the neighbours are like family and I know he can't do me nothing… When I lived Haslington and Melanie I didn't feel that homeliness that Lowland brings," she explained.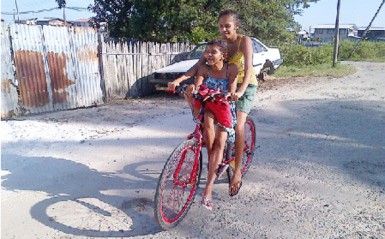 While majority of villagers were eager to speak with the Sunday Stabroek they were also cautious and begged that their names not be published. Some expressed fear that if they gave too many details they would be the target of thieves whom they said now frequently raid their livestock, although there is no violent crime. The theft of livestock, they explained, has become worse over the last year, and the thieves come from other villages. Nowadays they can no longer leave their animals unattended.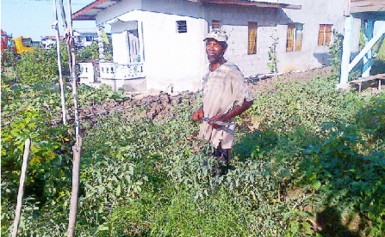 That notwithstanding, their main complaint was about the flooding.
"Since the rain mek up he face we flood always like this, always like this… take a look and you ain't gat to ask why the trench dem block up and even when we clean am same place we deh," Dolly said.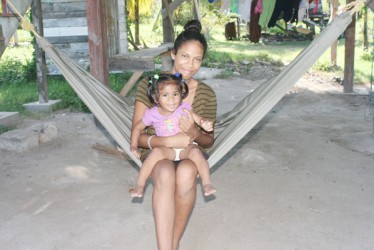 Villagers said that most of the houses were on stilts because of the flooding problem. They said that they have accepted that the problem now seems a way of life and as such have found a means to "live with the water" such as having crates and blocks stored in their homes to walk on when it floods.
Residents keep the trench in front of their own homes clean, but the canal running to the backlands is choked with weeds, as is the drainage at the front.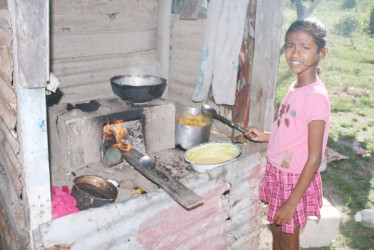 Most yards have a kitchen garden and Naresh Bridgelall says it's because of this that he would never leave Lowlands for the city. "Here everybody a plant and you can always go to yuh neighbour and say give me two bigan or a squash or something … town yuh gat to buy everything, even dry coconut," he said.
Cooking seemed to be done on firesides in the yards but villagers explained that they have modern kitchens, equipped with gas stoves in their homes. Residents have electricity, phones and potable water, although they would use the canal water for washing the yard or watering the plants.
The village is populated predominantly by Indians, and without asking you would know that most persons are Hindus from the Jhandi flags planted in the front of their yards. However, there are no temples, schools, mosques or churches in the village, because it is too small, and children have to go out of the community for their education.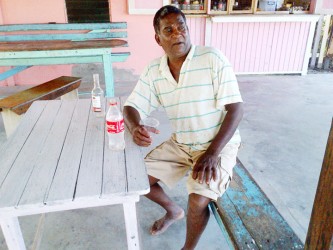 Similarly, there are no shops, although there is a village bar with pool tables where the men would retreat in the afternoon after work as well as at weekends. Some men said they preferred to "share a quarter under a bottom house," rather than imbibe at the local bar.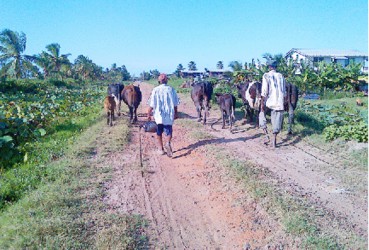 To buy groceries villagers informed this newspaper that they would go to markets on the East Coast and only if they had other business in the city would they make their purchases at Bourda or Stabroek Markets.  For small items residents patronize a shop on the public road in Nooten Zuil.
The occupations of inhabitants varied, although the mainstay of the village is rice farming. Other people were cane-cutters, housewives, fishermen and public servants, to name a few but all, whatever their job or however far they travelled, said that they would not trade living at Lowlands Village for anywhere else.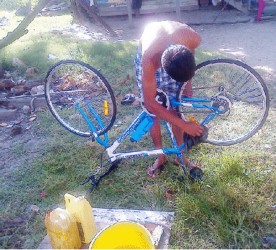 Around the Web