By Erika Williams
with photos by Arian Browne
A village described by its residents as peaceful and quiet, Brickery is located on the East Bank Demerara sandwiched between Garden of Eden on the one side and Supply on the other. It is home to approximately 400 people of mostly Indian extraction.
As befits a rural community, there is a lot of small-scale farming and cattle rearing. Farmer Ramesh Kishun, 35,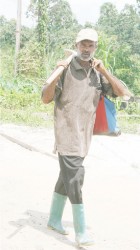 says that he rears 48 head of cows, 9 head of sheep and 25 head of ducks. These, he said, he sells live to butchers, and he is hoping to expand within the near future.
Many of the villagers seem to work very hard to make ends meet and several of them do more than one job in order to augment their income. Ramesh, for example, revealed that he has also been the village koker operator for the past 7 to 8 years, and he raised a sore issue which plagues the village and presents a major hazard whenever the rain falls.
This issue is garbage disposal, and although the NDC does not provide a garbage collection service, Ramesh said he wished that some residents could learn to properly dispose of their refuse, like those who pay a private company to collect their garbage on a weekly basis. The cost for this he said is relatively cheap.
Garbage is being dumped inside the koker as well as in the trenches, he said, a habit which causes major flooding during the rainy season. "I complain to residents not to throw in the trench and the koker door but dem more mad than me. Dem does put a good cussing pun me. Now the koker door can't even open, it seize up cause of the amount of stuff dem put on it," Ramesh said.
Brickery is described as a safe village with minimal crime. In addition there is a voluntary community policing group which has been around for about 5 to 6 years. This group, villager Phillip Kishun said, ensures the safety of residents residing in Brickery, Land of Canaan and Supply, and patrols on a nightly basis. In the event that a serious crime is committed, reports are made to the Timehri Police Outpost.
There is no health centre or clinic in Brickery and residents travel to the neighbouring village of Supply to attend the health centre there.
One thing which was missing in Brickery, according to resident Omesh Singh, was a recreational centre, because some of the youths of the village were attracted to drugs and alcohol. He said that a lot of children attended schools in the neighbouring villages of Support, Supply and Friendship, while others went to Georgetown schools, but children who were not so fortunate as to attend school fell by the wayside.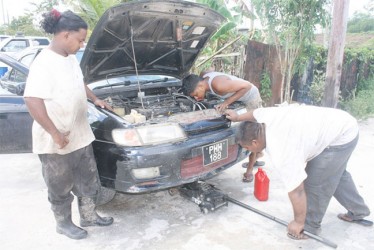 Some residents of Brickery are mechanics and operate shops in their bottom houses, while others  travel to Diamond, Grove and Georgetown to work. There is a small sawmill in the village and about 10 grocery shops, which also serve as beer gardens.
A few of the residents complained about how dark it was in the village at night, which they felt made the streets unsafe. They said that they had made numerous requests for street lights to be placed at strategic points but nothing had happened. Renrick Cheong said that he later decided to purchase street lights and install them inside the street where he lives. However, a few weeks prior to Stabroek News' visit, officials from GPL came and removed the street lights. He was told, he said, that it was illegal to use GPL's electricity for his lights if he was not paying for the consumption of current.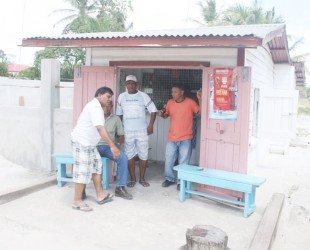 Those inhabitants who are Christian can attend one of two Christian churches in the village, while everyone else has to go to the mandirs and mosques in Land of Canaan.
Brickery has seen a lot of development when compared to 40 years ago, according to shop owner, Rajnie Kishun and mechanic Omesh Singh.
Rajnie said that she grew up in the village but subsequently lived overseas and has recently relocated back to Brickery. She said that there have been many improvements, and the infrastructure in particular has come a long way. "There is electricity in every home, telephone and internet. Although a lot of the people I used to be friends with have migrated, I have come back here to live because this is where I was born and grew up," Rajnie said.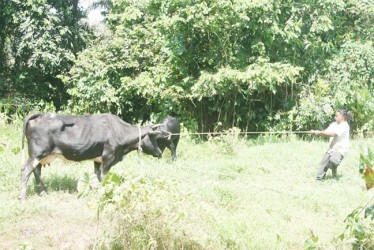 Michael Marks, a landscaper and father of 7, described Brickery as a great village but said he finds the villagers to be nosy. He said that he presently rents the house he lives in and applied for land from the government a few years ago but is still waiting for a response. "People needs to get dem own place fuh live; I get plenty children and it nah easy."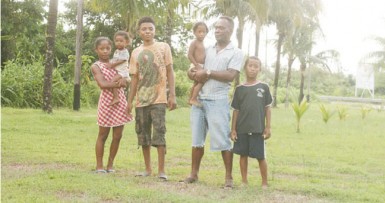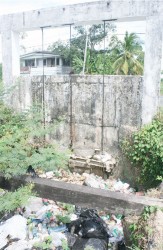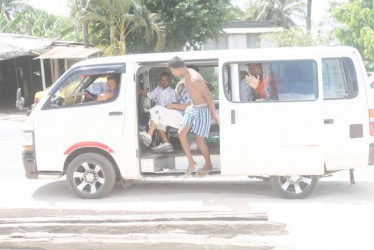 Around the Web