(Billboard) – After Beyoncé posted two photos of her hoop earrings — engraved with the word "Ratchet" — on Instagram at the end of December, rumours of an upcoming single started swirling.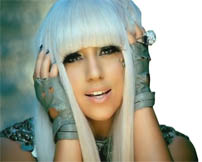 On December 30, Bey posted a photo in which she rocks "Ratchet" bamboo earrings and a Houston Rockets fitted, repping her hometown. A camera, which hints at a video set, is just barely visible to her left in the photo. The day before (December 29), Bey posted a photo of the earrings alongside a pair of purple printed flats.
Will "Ratchet" be the title of the first single off her forthcoming fifth studio album? Or, even better, will it be a collaboration with Lady Gaga and Azealia Banks?
Gaga, who rocked her own "Ratchet" hoops on Instagram in November, revealed in an October web chat that she had finished a song of the same name, featuring Azealia Banks. Either that song or another track, "Tea," will likely be released in January as the lead single from Gaga's upcoming album, 'ARTPOP', the singer revealed on her fansite, LittleMonsters.com.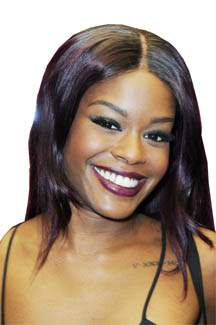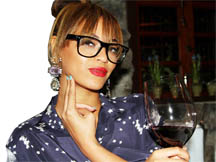 Banks told Brazil's Mix TV in September, "I worked with Lady Gaga, but I worked with Lady Gaga from afar. We worked via email and via Internet. We have a song called 'Red Flame' and a song called 'Ratchet,' but I don't know what she's doing with it. She's going to release it when she wants to release it."
In October, Gaga also told a fan via Twitter that there will be a sequel to "Telephone." The question now is, will it be on Bey's album or Gaga's?
If true, this will be the third time that Gaga and Beyonce have worked together. The ladies collaborated on "Telephone," for Gaga's 2009 album 'The Fame Monster', and on Bey's 'I Am…Sasha Fierce' song, the "Video Phone" extended remix.
Comments

Nigel Butler, a former Burrowes School of Art student, is making great strides with his unusual artwork around Guyana.

The Guyana Ballroom Dancers Association (GBDA) hosted its third show and dance off last Saturday night at the King Solomon Hotel (Main Street Plaza).

Conscious/Reggae Guyanese artiste, Roxroy 'Arkaingelle' Young returned to Guyana at the beginning of this month to launch his second album 'Tru Da Fyah' which he did at the Guyana Rastafarian Council Headquarters.

Not a man of many words, Daniel Sears lets his photography speak for him and if, as the saying goes, 'a picture is worth a thousand words' then Daniel's pictures tells double for each one of them.

Two-time Calypso Monarch, two-time Chutney Monarch and five-time Shanto King, Roger 'Young Bill Rogers' Hinds is gearing up for three competitions in the upcoming Mashramani season.