(EUR) Beyonce has revealed that she has been working with crew of hip-hop heavyweights on her forthcoming new album. "I've been working with Pharrell and Timbaland and Justin Timberlake and Dream," she told GQ. "We all started in the '90s, when R&B was the most important genre, and we all kind of want that back: the feeling that music gave us."
When asked about the influences on the the follow-up to 2011′s '4′, she said: "Mostly R&B. I always have my Prince and rock/soul influences. There's a bit of D'Angelo, some '60s doo-wop. And Aretha and Diana Ross."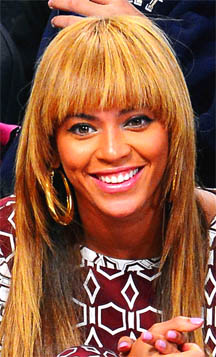 As previously reported, Beyonce confirmed on Thursday that Destiny's Child will release its first new material in eight years later this month.
The band disbanded in 2006 to pursue their various solo careers, but Beyonce posted a message on Facebook on Thursday saying: "I am so proud to announce the first original Destiny's Child music in eight years!"
A link leads fans to a pre-order page for an album titled 'Love Songs', due for release on January 29. One new song, titled "Nuclear", will feature on the album. The new track is produced by Pharrell Williams.
The other tracks on the Destiny's Child 'Love Songs' album are: "Cater 2 U", "Killing Time", "Second Nature", "Heaven", "Now That She's Gone", "Brown Eyes", "If", "Emotion", "If You Leave" (feat Next), "T-Shirt", "Temptation", "Say My Name" (Timbaland Remix) and "Love".
Comments

GEMS Theatre Productions presents a new half an hour sitcom "Days Like Dese," a family-oriented comedy that surrounds the Rupauls, a middle-class Guyanese family.

Just three weeks short of the staging of the Miss Guyana Renaissance pageant, twelve ladies are kept busy perfecting dance routines, walk and speeches.

Twenty-year-old Keisha Brazh under the African name 'Serwah Mawusia,' is representing Ghana.

Put to task at the age of just ten to help to create the family's Christmas cake propelled Rabina Shivraj into a world of baking and decoration and today she has learnt the art of hooking her customers, first with her creativity and secondly with the taste of her creations.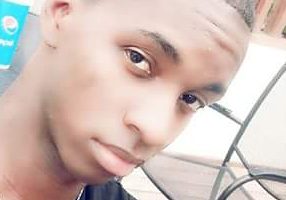 By Joanna Dhanraj With August fast approaching, the contestants of the Mr and Miss Guyana African Roots 2017 pageant are busy perfecting their skills for their big nights.