D&C Promotions will host this year's Miss Bartica Regatta pageant which is scheduled for March 13, 2013, in the mining gateway community.
According to a press release, the competition, once again, aims to attract girls between the ages of 16 to 25 from all regions of Guyana.
It is expected that eight contestants will vie for the coveted title and crown. In addition, the release said, the committee has lifted to stakes to offer the winners $1 million in cash and prizes.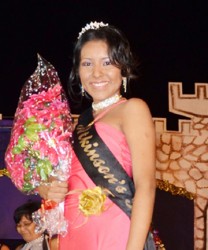 Sonia Noel has been retained for exclusive consultancy and management, while runway phenomenon and Meleesa Payne will act as official trainer.
Preparations are already underway to ensure that no stone in the process is left unturned and that patrons are witness to one of the best staged pageants of the year.
The last Miss Bartica Regatta was Ava Hicks in 2011. She was crowned by her sister, Annece Hicks (2010) at the Bartica Community Centre, which also is the venue for this year's event.
The release said the run up to the pageant will include a swimsuit showcase in the rumbling waters of the Essequibo, visits to the Tourism Minister and President of Guyana, while a special feature for 2013 is a VIP lounge catering to sponsors, dignitaries and organizers.
Auditions are set for January 27 at the Water Chris Hotel in Georgetown, starting at 10 am sharp. Interested girls are asked to contact Meleesa Payne (695-6008), John Quelch (665-8010) or 226-3099 for more details and registration.
Around the Web