The Guyana Musical Arts Festival 2013 is currently accepting entries, the closing date for which is March 29.
According to information garnered from the organising committee, the festival will see competitions in 64 classes: 42 children's classes; 16 adult classes and 6 which will be open to all ages.
The entry forms are available at the festival's office at Dewar's Music School, 221 Charlotte St, Bourda. The office will be open Mondays, Wednesdays and Fridays between 4 pm and 6 pm and persons can also call 226-3052 during those hours for more information.
Preliminary sessions for the children's classes will be held between April 20 and April 27 at Christ Church, Waterloo St and competitors who have entered will be notified of the date(s) of their performances by telephone, email or mail.
The competitions will include vocal solos, duets and choirs, verse speaking, dramatic poetry, choral speaking, piano solos and duets, recorder solos and duets, steelpan solos, school steel bands, violin solos and duets, soprano, contralto, tenor and bass solos. Music will include classical, waltzes, gospel, songs from shows, soul and folk pieces. Spoken pieces are taken from Walter de la Mare, A J Seymour, David Dabydeen, Maya Angelou and Vivian Virtue among others. In a few classes, competitors will be able to choose their own songs/verse/music.
The Guyana Musical Arts Festival 2013 is being hosted by the Guyana Musical Arts Festival Incorporated in collaboration with the Ministry of Culture, Youth and Sport, the Guyana Music Teachers Association and the Woodside Choir. Its local patron is Minister of Culture, Youth and Sport Dr Frank Anthony while its overseas patron is Coordinator Music Edu-cation Program, Partners in Mission with the Evangeli-cal Lutheran Church in Guyana Dr Erv Jannsen. The adjudicators will be Don Ryan, Marilynda Lynch and Dr Joyce Jonas.
Comments

GEMS Theatre Productions presents a new half an hour sitcom "Days Like Dese," a family-oriented comedy that surrounds the Rupauls, a middle-class Guyanese family.

Just three weeks short of the staging of the Miss Guyana Renaissance pageant, twelve ladies are kept busy perfecting dance routines, walk and speeches.

Twenty-year-old Keisha Brazh under the African name 'Serwah Mawusia,' is representing Ghana.

Put to task at the age of just ten to help to create the family's Christmas cake propelled Rabina Shivraj into a world of baking and decoration and today she has learnt the art of hooking her customers, first with her creativity and secondly with the taste of her creations.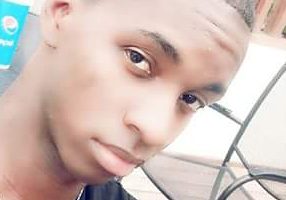 By Joanna Dhanraj With August fast approaching, the contestants of the Mr and Miss Guyana African Roots 2017 pageant are busy perfecting their skills for their big nights.