Chutney-soca artiste Rikki Jai was recently endorsed by Shure, the world renowned manufacturer of microphones, quality wireless systems, in-ear monitoring systems, sound isolating earphones, headphones and many other products.
According to a press release, he is the first Caribbean artiste to be endorsed by the company, specifically for its in-ear monitoring systems and joins over 200 artistes including: Maroon 5, Smokey Robinson, Owl City, Natalie Cole, Sara Evans, The Who, Kid Cudi, Foster the People, Wyclef Jean, Colbie Caillat, Lenny Kravitz and many more.
"As an artiste from the Caribbean I am honoure3d that a company like Shure has chosen me to represent the brand," the release quoted Rikki Jai as saying.

"This is a great opportunity for me as a Caribbean artiste to now be seen amongst the other greats in music… My heartfelt thanks to the Trinidad & Tobago's authorised distributor, Balroop's Sound System Limited for the integral part they played in securing this for me."
Rikki Jai was awarded the 2012 National Humming Bird Medial (Gold) in the field of Culture and is a six-time National Chutney Soca Monarch, most recent in 2011. Other awards include: Chutney Monarch (1999-2000), Young King of Calypso, South Calypso Monarch (2001), New York Chutney Soca Monarch (2005), Chutney Artiste of the Year (Soca Awards – 2006) and was the first Chutney Soca to place in the Groovy Soca Monarch, placing third in 2010, the release said.
Comments

GEMS Theatre Productions presents a new half an hour sitcom "Days Like Dese," a family-oriented comedy that surrounds the Rupauls, a middle-class Guyanese family.

Just three weeks short of the staging of the Miss Guyana Renaissance pageant, twelve ladies are kept busy perfecting dance routines, walk and speeches.

Twenty-year-old Keisha Brazh under the African name 'Serwah Mawusia,' is representing Ghana.

Put to task at the age of just ten to help to create the family's Christmas cake propelled Rabina Shivraj into a world of baking and decoration and today she has learnt the art of hooking her customers, first with her creativity and secondly with the taste of her creations.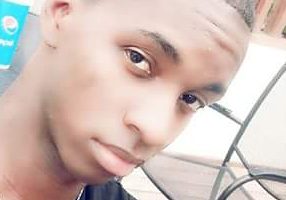 By Joanna Dhanraj With August fast approaching, the contestants of the Mr and Miss Guyana African Roots 2017 pageant are busy perfecting their skills for their big nights.