Yolanda Camacho and Zena Bland have been selected to represent Guyana and themselves at the Miss & Mr Afro-Caribbean UK Scholarship Pageant 2013, which is billed for August 24 in the UK. According to Alicia Martina Hixon, founder of Creative Artistic Media Services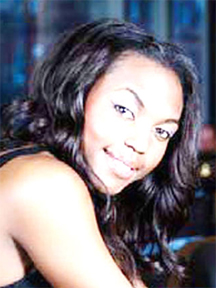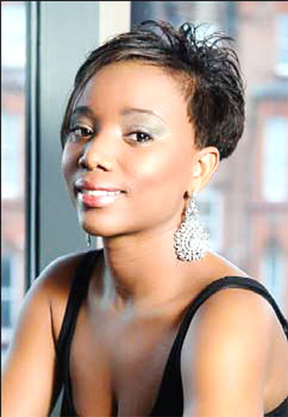 (CAMS), the organisation hosting the pageant, 20 contestants from Africa and the Caribbean—Egypt, Jamaica, Sierra Leone, Ghana, Barbados, DR Congo, Equatorial Guinea, Kenya, Cameroon, Gambia, Nigeria, St Maarten, Guyana, and St Vincent and the Grenadines—will vie for the title and the first prize of a scholarship. In addition, a school of their choice in their country of representation will receive assistance which will be taken from a portion of the profits from the pageant.
Hixon said this is the first pageant in the UK of this kind and there will be a voting system on Facebook and on the pageant's website, which will be up and running by the first week in February.
According to a press release, Yolanda was born in Linden and grew up in Georgetown before migrating to the UK in 2005. She is a second-year student at Birkbeck University where she is studying counselling with a view to working in the education system as a counsellor.
Yolanda has indicated that if she wins she would wish to sponsor an orphanage in Guyana.
Zena, the release said, was born in Sutton, London and migrated to Guyana at the age of three. She lived here for 11 years. Both of her parents were born and raised in Guyana and Zena grew up in Melanie Damishana, East Coast Demerara.
Her father was a headmaster and her mother a teacher.
After her father died in 2005, Zena and her brother returned to London. "My father's death motivates me to educate myself and to gain the best out of life," she was quoted as saying.
Currently a student studying Journalism and Creative writing at Middlesex University, her future plan is "to follow in my parent's footsteps; and that is to become a qualified teacher. I am certain that this is the right career path for me because I have tutored Maths and English for over a year and I felt a full connection to the teaching profession."
If she wins, Zena would like to sponsor President's College.
CAMS a non-profit organisation, was founded in December 2011, the release said. It was born out of the necessity to promote youth education in developing countries and also empower youth in  the UK.
Comments

GEMS Theatre Productions presents a new half an hour sitcom "Days Like Dese," a family-oriented comedy that surrounds the Rupauls, a middle-class Guyanese family.

Just three weeks short of the staging of the Miss Guyana Renaissance pageant, twelve ladies are kept busy perfecting dance routines, walk and speeches.

Twenty-year-old Keisha Brazh under the African name 'Serwah Mawusia,' is representing Ghana.

Put to task at the age of just ten to help to create the family's Christmas cake propelled Rabina Shivraj into a world of baking and decoration and today she has learnt the art of hooking her customers, first with her creativity and secondly with the taste of her creations.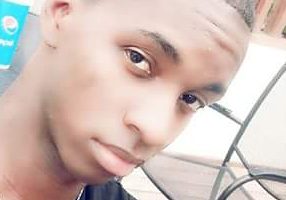 By Joanna Dhanraj With August fast approaching, the contestants of the Mr and Miss Guyana African Roots 2017 pageant are busy perfecting their skills for their big nights.