LOS ANGELES  (Reuters) – Whitney Houston's mother has told People magazine that she questions her skills as a parent and wonders if she could have saved her superstar daughter from the drug use that played a role in her death.
"Was I a good mother?" Cissy Houston, 79, was quoted as telling the celebrity magazine in an advance excerpt released on Wednesday from the magazine's Friday edition.
"I still wonder if I could have saved her somehow. But there's no book written on how to be a parent. You do the best you can."
Whitney Houston drowned accidentally in a Beverly Hills hotel bathtub on February 11, 2012, after taking cocaine and after a well-chronicled battle with drug addiction. She was 48.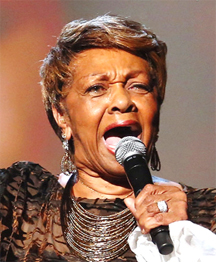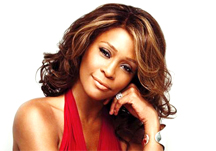 Cissy Houston, a singer in her own right, talked to People about her daughter's personal life and career while promoting her upcoming memoir, Remembering Whitney.
In the memoir, Cissy Houston says she was not aware of the early "partying" days of her daughter, known to the family as "Nippy."
"I had no idea about Nippy's 'partying.' And the truth is, back then I didn't really want to know about it," she writes, according to excerpts released to People.
Cissy Houston also discussed her daughter's ex-husband Bobby Brown, who has had his own substance abuse problems and run-ins with the law. "He didn't help her, that's for damn sure," Houston told the celebrity magazine of Brown.
The Grammy-winning singer left behind her only child, Bobbi Kristina, 19, who was hospitalized twice with anxiety after her mother's death.
Last fall, Cissy, Bobbi Kristina, the singer's brother and sister-in-law starred in a 14-episode reality show for cable channel Lifetime about their struggle to cope after Houston's death called "The Houstons: On Our Own."
Houston told the magazine she was "worried" about granddaughter Bobbi Kristina and "trying to make sure she doesn't (follow the same path)" as her famous mother.
Cissy Houston's interview with People, and excerpts from her memoir, can be found in the issue which reaches newsstands on January 25.
Comments

GEMS Theatre Productions presents a new half an hour sitcom "Days Like Dese," a family-oriented comedy that surrounds the Rupauls, a middle-class Guyanese family.

Just three weeks short of the staging of the Miss Guyana Renaissance pageant, twelve ladies are kept busy perfecting dance routines, walk and speeches.

Twenty-year-old Keisha Brazh under the African name 'Serwah Mawusia,' is representing Ghana.

Put to task at the age of just ten to help to create the family's Christmas cake propelled Rabina Shivraj into a world of baking and decoration and today she has learnt the art of hooking her customers, first with her creativity and secondly with the taste of her creations.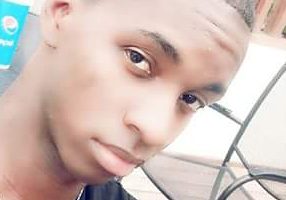 By Joanna Dhanraj With August fast approaching, the contestants of the Mr and Miss Guyana African Roots 2017 pageant are busy perfecting their skills for their big nights.