A new film detailing the life and career of hip-hop/rap artist Snoop Lion (formerly Snoop Dogg) is set to be released on March 15.
According to a press release from VICE, Reincarnated is a feature film that traces the life and career of Snoop Lion, as he embarks on a "journey of reincarnation of self" that is equal parts career reinvention and spiritual reawakening. The close-up documentary, directed by Andy Capper, seamlessly showcases his journey and controversial transformation from hip-hop star to reggae singer while he was recording his forthcoming album "Reincarnated", executive produced by Major Lazer.
The press release said Reincarnated is an official selection of the critically acclaimed Toronto International Film Festival and it chronicles Snoop Dogg's spiritual journey to Snoop Lion that grew from his recent trip to Jamaica – where the Jamaican people and culture positively affected him.
Presented by VICE Films and Snoopadelic Films, Reincarnated delves into the legacy of Rastafari music culture as Snoop visits Trench Town, the birthplace of reggae and one-time stomping grounds of luminaries Peter Tosh, Bob Marley and the still living Bunny Wailer. The film gives viewers unprecedented access as Snoop reflects on his turbulent and rapid rise from Long Beach to international icon to his rechristening as Snoop Lion. Reincarnated is produced by Suroosh Alvi of VICE Media and Ted Chung of Stampede Management.
According to the release, VICE was launched in 1994 as a 'punk zine' and has since expanded into a leading global youth media company with bureaus in over 30 countries. VICE operates the world's premier original online video destination, VICE.com, an international network of digital channels, a television production studio, a magazine, a record label, an in-house creative services agency and a book-publishing division. VICE's digital channels include Noisey, a music discovery channel, The Creators Project, dedicated to the arts and creativity, Motherboard, covering cultural happenings in technology, and Fightland, a channel dedicated to the culture of MMA. To date, VICE boasts over 60 established shows that cover everything from current events to sex to investigative reporting to music to kittens.
Snoopadelic Films (formerly known as Doggfather Entertainment) is an American film production company, founded by entertainment icon, Snoop Lion. The company has produced a variety of titles for film and television, including Reincarnated (Spring 2013), Mac & Devin Go To High School (starring Snoop Dogg and Wiz Khalifa), E! Network's first hip-hop reality show, "Snoop Dogg's Father Hood, Boss'n Up" and more, the release said.
Comments

GEMS Theatre Productions presents a new half an hour sitcom "Days Like Dese," a family-oriented comedy that surrounds the Rupauls, a middle-class Guyanese family.

Just three weeks short of the staging of the Miss Guyana Renaissance pageant, twelve ladies are kept busy perfecting dance routines, walk and speeches.

Twenty-year-old Keisha Brazh under the African name 'Serwah Mawusia,' is representing Ghana.

Put to task at the age of just ten to help to create the family's Christmas cake propelled Rabina Shivraj into a world of baking and decoration and today she has learnt the art of hooking her customers, first with her creativity and secondly with the taste of her creations.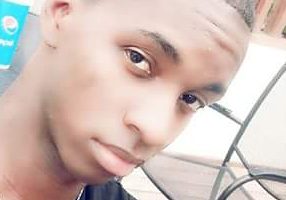 By Joanna Dhanraj With August fast approaching, the contestants of the Mr and Miss Guyana African Roots 2017 pageant are busy perfecting their skills for their big nights.