As our 43rd Republic anniversary approaches, some amount of introspection is required. Don't we all, as we begin a new year of life, look back at the successes and failures of the past? We tend to mull over what we might have done differently, or not at all; what we might have saved and what we ought to have tossed out.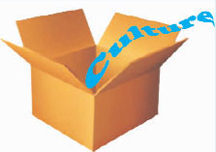 By no means am I suggesting that we look back 43 years, but to our more recent past, where communication, technological advances and in some cases just sheer foreign-mindedness began the rot of our Guyanese identity. So much so, that we are now more in tune with the culture of outside world than with our local traditions.
National songs – Does anyone under the age of 20 still sing the national patriotic songs? "Song of Guyana's Children", "Song of the Republic", "Hymn for Guyana's Children", "O Beautiful Guyana", "To Serve My Country", "Beautiful Guyana" – just to list a few. Do you know them? When was the last time you sang any? When was the last time you heard any?
Oh! How they rang in my ears in primary school. How lustily we sang them. But now? Not so much. Maybe around this time in the year, those beautiful unifying songs are taken out and dusted off and 'sung' in some schools, but not in many, particularly city schools, and certainly not at the level that they should. But guess what? Very many people under 20 know the latest Vybz Kartel tune; or the latest Rick Ross or Lil Wayne. How utterly sad!
Calypso – Sweet and poetic, soft and tuned, Calypso tells story of our lives; the government; its people and the admiration of our nation. Every year Soca and Chutney gain the attention, the prizes and the big promotions. Don't get me wrong, Soca is energetic and Chutney is wonderful but we do need social commentary. The winners of the Chutney and Soca competitions earn millions in collective prizes. Calypso has become the unwanted stepchild. It is hardly advertised; the winner is hardly marketed. Back in the day, Calypso was it. What has happened? If Trinidad and Tobago can manage to promote both Soca and Calypso, why can't we? Trust me! We have lots of questions to ask and lots of commentary to express.
Mashramani – The true celebration of a Republic is losing its life to endless parties and the ecstasy of a carnival, when it should be the celebration of our people and our accomplishments. How many of us go out on the road with the Golden Arrowhead? How many of us really have any intention of celebrating the birth of a Republic, a truly independent country? How many of us wake up on the morning of February 23 and acknowledge the day for what it is really is? Sadder still!
When last did you watch and really admire the masquerades and those drummers on the streets? They represent a lovely story of our people and yet we hardly tell this story. Instead, we are turning to embrace Halloween, which we know very little of. What we need to come to terms with is the fact that culture and traditions are not created, they evolve with life.
So should we really be losing our heritage for the sake of and mimicking others?
If we forget our past, if we fail to really acknowledge why we are celebrating, then we will become a confused and fake people. We have a rich heritage worth celebrating, won't you help revive it?
Comments
'Christmas With Us' Vol 2 by Various Artistes, touts itself in its inner pocket as being "a taste of Guyanese Christmas" and that is exactly what it offers, perhaps too much of a taste.
As we rush to Christmas and the close of the year—yes this is the last Saturday in November—the predictable and unpredictable is happening in the world of entertainment.
"Hello… It's me," Adele sings and the world responds with tears, joy, memes, gifs and over a million downloads in the shortest time possible.
Out of the blue last Thursday, which was October 29, the media were informed that the Miss Guyana Universe Pageant contestants were going to be introduced to the media and the public on Sunday evening, November 1, at the Princess Hotel.
Living the dream. Beyond my wildest dreams. I never dreamed… Pinch me, I'm dreaming.