Reigning Soca Monarch Jumo Primo will have his work cut out for him when he comes up against 17 contenders for his crown and title at the National Park tonight. Normally five contestants would have been cut at the semi final stage, but that did not happen this year because inclement weather affected the semi final. Jumo, known for his 'rubber waist' antics will be bringing "Fireworks" to the Carib Soca Monarch 2013 competition. Here's a quick look at those he hopes to burn: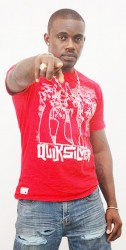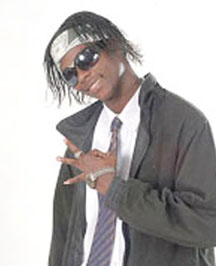 G Money: His song "Big Belly vs. Bumpa" is a crowd favourite – it is basically about a showdown between a big belly man and a big 'bumpa' woman who dance wearily into the night. The singer, 24-year-old Jamal 'G Money' Gittens from East Ruimveldt is proud of this piece. He is the son of Guyanese singer Pamela Gittens who helped with his musical interests along the years. He said he loves the high level of competition and that is what urged him to enter.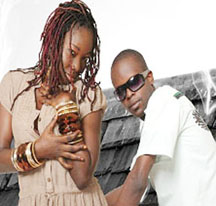 Vanilla and B52: Vanilla and B52 are hyped up this year to compete as a duo with their song "Tear de Roof", which is about enjoying yourself with no restrictions. Thirty-three-year-old Wilbur 'B52' Levans from the small West Coast Demerara village of Anna Catherina and 30-year-old Melissa 'Vanilla' Roberts from Hopetown, Berbice are used to the Carib Soca Monarch competition. This experience motivated them to come out with something completely different and unexpected, which they hold strong will win them the 2013 title.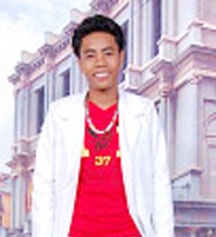 Chinee Man:  Anthony 'Chinee Man' Abrams or is a 21-year-old graduate of the Linden technical Institute and he is in it for the winnings. He said he always loved music and this competition is great exposure to the Caribbean's music industry. His song "Pose" is a traditional Soca with temperate, modern vibes and a little Latin music in it. It is about the sexiness in women as they dance and entice their male watchers.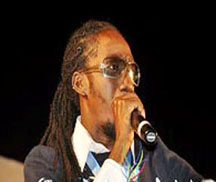 King Shepherd: Born in Berbice but now living in the city, 32-year-old Dwayne Semple who goes by the stage name 'King Shepherd' has been a musician for the past 16 years. He is a signed recording artiste with Ruff Kut Record Studios and joined the Carib Soca Monarch competition because he believes it is a way of promoting oneself with wide artiste coverage. He said "Carib Soca monarch is on the international market. I don't see a reason why you shouldn't enter." His song "Mo Wuk Up" is about a new Caribbean dance and people gyrating as they jam down on Mash Day.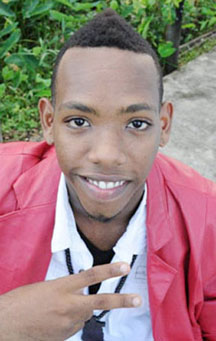 Lil Red: Nineteen-year-old Jonathan 'Lil Red' King is the youngest to compete in this year's Soca Monarch. He is from Plaisance on the East Coast Demerara and a current signed artiste at the Ruff Kut Record Studios. He joined the competition because music has always been a part of his life. His mother is the well-known Soca singer Michelle 'Big Red' King. He said that the Carib Soca Monarch is the perfect competition to give him an edge to move forward and achieve higher goals in his career. His song "Neva Stop" is a message urging people to never stop trying to achieve their goals.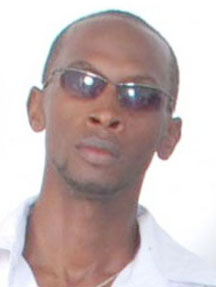 Bonesman: You may know him as 'Bonesman'; 32-year-old Orlando Johashen from Kwakwani, Berbice is ready to take on the 2013 Carib Soca stage with his song, "Bun Dem With Real Fire". The song is social commen-tary about the negative things in society like domestic and child abuse. He started singing gospel music in church before moving on to dancehall/reggae. He won the 2010 Carib Soca Monarch crown and this is precisely the reason he is back. "The world knows me from this competition, it is great exposure and as long as they are holding it – I will compete."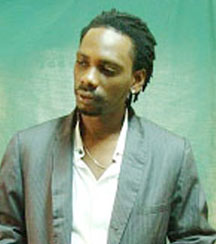 Ace: Hailing from Sophia, 31-year-old Kwesi Edmondson, whose stage name is Ace, is a playwright by profession and a believer that Guyana's Soca music can be a lot more than the typical gyrating. Soca artistes, he says "need to use their lyrical capabilities, bring something unique in actual lyrics to a competition. I will put Soca music on a different level in terms of content." His song "Same Thing" tackles the issue of competitors performing the same Soca year after year.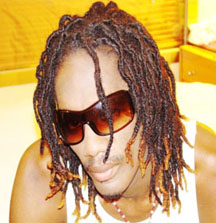 Venom: Jermaine 'Venom' McBeen is a 35-year-old Lindener who grew up in music. He is more than confident that  the prize will be his. Both his parents were deeply involved I
n culture and his uncle used to play in the Guyana Police Force Band. He himself started music at the age of four in the Salvation Army Band. He expressed that being part of the Carib Soca Monarch is a dream of his. His song "Storm de Road" is about taking control of Mash Day.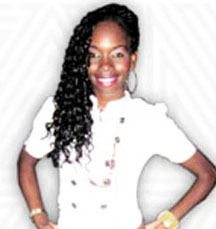 Ernesta Nelson: This 20-year-old Buxtonian is pumped and ready. All her musical interests came from her mother who is a music teacher at Golden Grove Secondary School. She is currently a signed artiste with Prowess Records and loves dancing, enjoying a party and remembering that music is to free up the soul; at least that is what her song "Twirl" is about. She joined the Carib Soca Monarch competition because she wants to be more established, not only in Guyana but the entire Caribbean region in the Soca arena.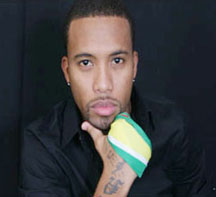 Adrian Dutchin: This is Adrian Dutchin's seventh consecutive Carib Soca Monarch competition and the 31-year-old's song "Jook" has already won a number of hearts. An entertainer by profession and signed to Kross Kolor Records, he joined the competition simply because it is fun. Dutchin noted that it has become a national event and its importance is unquestionable.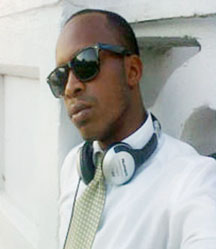 Avalanche: Twenty-six-year-old Quacy 'Avalanche' Coates of South Ruimveldt Gardens is confident he will take the crown this year with his song "Work It", which is about his love and support for all independent women. He is a cameraman at NCN, whose sole interest in the competition is to further his musical career. He participated in the Carib Soca Monarch twice before and in 2010 he was a finalist at the GT&T Jingle and Song Competition.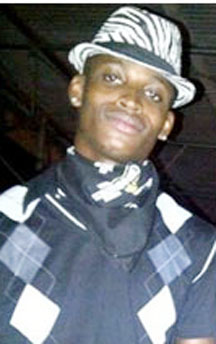 Roger Bowen: A policeman by profession, Roger Bowen, 25, from North Ruimveldt has been singing for the past nine years and has been a part of the Carib Soca Monarch Competition for the last two. His main purpose of joining the competition this year is to improve on his last performance and pass all boundaries when it comes to Soca music. His song "Looking for Bumpa" is about going out on the streets on Mashramani Day and finding a 'big bumpa'.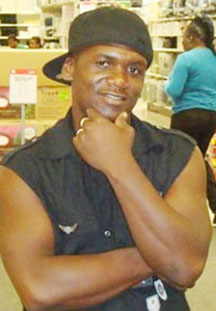 Murphy: His reason for joining the Carib Soca Monarch is to keep the fire in music ablaze and to put Guyana music across the Caribbean so we may appreciate what we have. Rawleston 'Murphy' Warde, 30, is a construction worker who resides on the West Coast Berbice. His previous knowledge of music came from playing in the Cornerstone Berbice band before moving on to the Ultra-Sonic band based in Nevis. His song "Invasion" is about having music take over the country.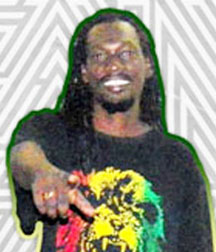 Magga Man: Thirty-six-year-old Colbert 'Magga Man' Dublin is performing for the first time on the Carib Soca Monarch stage. But seven years ago, he performed all over Jamaica as a reggae artiste. His song, "Shaking it" speaks about the enjoyment of Mashramani in town and his love for beautiful women.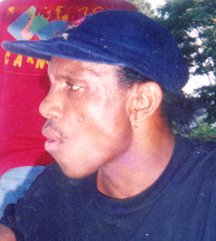 Boss Stephens: At 56, James 'Boss Stephens' Gordon is the oldest contestant in the competition. He is originally from Mahaica but now resides on the West Bank Demerara. Gordon is a guitarist in the Guyana Police Force Band. The reason he joined the competition was to show other contestants what real Soca is. He expressed disappointment in the past competitions saying they are not expressing the real Soca. His Song "Soca Mastara" has a masquerade beat. The song is about the joys of real Soca.
Mysterious: Compton 'Mysterious' Boyce is fed up of hearing the same songs and seeing the same performers year after year. With 15 years in the entertainment industry under his belt, the 35-year-old wants to make a difference at the Carib Soca Monarch competition. His song, "We Don't Know" is basically about partying to the extent of running mad throughout the streets in celebration of Mashramani. When any question is asked, the intoxicated people just reply, "We don't know."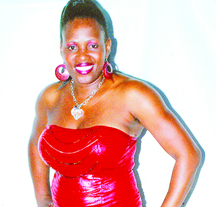 Sugar: Shondel 'Sugar' London is an aerobics instructor at the Hotel Tower Gym. This 27-year-old resident of Grove, East Bank Demerara is performing for the first time in this competition. Her song "Hard Wuk" is all about relaxing and finding some stress free environment after a hard day of working. She entered the competition because she has been promising herself something new every year. This year she made a commitment to join and show what Soca is all about
Comments

GEMS Theatre Productions presents a new half an hour sitcom "Days Like Dese," a family-oriented comedy that surrounds the Rupauls, a middle-class Guyanese family.

Just three weeks short of the staging of the Miss Guyana Renaissance pageant, twelve ladies are kept busy perfecting dance routines, walk and speeches.

Twenty-year-old Keisha Brazh under the African name 'Serwah Mawusia,' is representing Ghana.

Put to task at the age of just ten to help to create the family's Christmas cake propelled Rabina Shivraj into a world of baking and decoration and today she has learnt the art of hooking her customers, first with her creativity and secondly with the taste of her creations.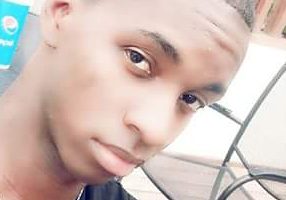 By Joanna Dhanraj With August fast approaching, the contestants of the Mr and Miss Guyana African Roots 2017 pageant are busy perfecting their skills for their big nights.