Come Sunday March 31, eight young women will vie for the title of Miss Bartica Regatta 2013. Unlike previous years, the contestants are not all from Bartica. They hail from Georgetown, Eccles, Buxton and Berbice as well. Below are brief profiles of the contestants:
Sahsha Hamza
Twenty-year-old Sahsha Hamza represents Georgetown. Her platform is 'Preventing Suicide'. She enjoys modelling and reading a good thrilling novel. She stands at 5 feet 1 inch.
Jamilah Jones
Representing the East Bank Demerara village of Eccles, is Jamilah Jones, 19. She is 5 feet 4 inches and enjoys cooking, dancing and modelling. Her platform is 'Domestic Violence'.Tekeisha Taylor
Another representative of Eccles is 18-year-old Tekeisha Taylor, who loves reading, riding and hanging out with friends. Her platform for the pageant is 'Rape'.

Faydeha King
Faydeha King is 5 feet 8 inches tall and 22 years old. She loves riding and playing hop-scotch. She represents Scottsburg Village in Berbice. Her platform is 'Domestic Violence'.
Alicia Bess
Alicia Bess is also from Eccles. Standing at 6 feet, her platform for the pageant is 'Men's Changing Role'. She is 23, loves doing her job and corresponding with friends.
Shellon Fraser
Shellon Fraser is 24 and stands at 5 feet three inches. She loves modelling, watching movies and hanging out with her friends that she hold dear. Her platform for the pageant is 'Eradicating Poverty'.

Tenecia Ferrier
Standing at 5 feet 4 inches is 20-year-old Tenecia Ferrier representing Bartica. Her platform for the pageant is 'Alcohol Abuse'. Her hobbies include partying and cooking.
Eksi Edwards
From Buxton, East Coast Demerara is Eksi Edwards. She is eighteen years old and stands at 5 feet 6 inches, her platform for the pageant is 'Teenage Pregnancy'. Reading books and taking long walks are her hobbies.
Comments

GEMS Theatre Productions presents a new half an hour sitcom "Days Like Dese," a family-oriented comedy that surrounds the Rupauls, a middle-class Guyanese family.

Just three weeks short of the staging of the Miss Guyana Renaissance pageant, twelve ladies are kept busy perfecting dance routines, walk and speeches.

Twenty-year-old Keisha Brazh under the African name 'Serwah Mawusia,' is representing Ghana.

Put to task at the age of just ten to help to create the family's Christmas cake propelled Rabina Shivraj into a world of baking and decoration and today she has learnt the art of hooking her customers, first with her creativity and secondly with the taste of her creations.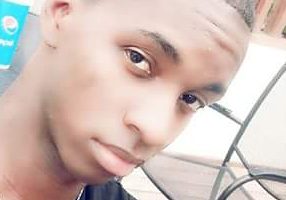 By Joanna Dhanraj With August fast approaching, the contestants of the Mr and Miss Guyana African Roots 2017 pageant are busy perfecting their skills for their big nights.