When it comes to pageantry, the perception is that it's a woman's thing. But Devon Mark Hernandez knows otherwise. He is Guyana's representative to the 2013 Mr Teen United Nations Pageant billed for Cancun, Mexico from July 1 – 8 and he is 110% confident that the international title will be his.
He does have the number one rank for People's Choice Awards with 860 votes ahead of his nearest competitor, Ojo Ganju Adewale of Nigeria with just 461 votes (at the time of this interview last week).
Born at the Kwakwani Hospital on Boxing Day 1992, Devon grew up in Aroaima – a small bauxite mining community a few miles from Linden in the Upper Demerara-Berbice Region. He described it as a small, friendly community that did not have much going on.
He moved to Georgetown at the age of eight and was mesmerized by the city's 'fast life'. While living in Aroaima he was the average child; running outdoors, skating down the sand hills, bathing in the creeks and playing with his school mates, but the city was quite a different experience. His life revolved around school and church.
So how did this 'country' boy from church enter the Mr United Nations Teen Pageant?  The first time he heard of the United Nations pageants was last year when Soyini Fraser of Guyana entered and won. Inspired by this, Devon did some research on the pageant and was intrigued.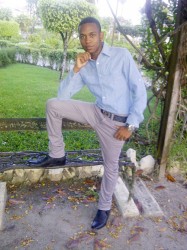 The United Nations (UN) Pageants is an organisation that consists of several branches: The Mr and Ms Teen United Nations, Mr and Ms Tourism United Nations, Mr and Ms United Nations and the Mrs United Nations. Apart from promoting international diplomacy, the contestant who wins is also required to promote an international issue, this can range from tourism, human trafficking, domestic violence and many other platforms in society. But humanitarianism is what inspired Devon.
He sent in his application online and qualified for the 2012 Mr Tourism Pageant but because he had two months to prepare and a lack of public and corporate support he did not make it. Because of this, the United Nations Pageants allowed him to compete in the Mr Teen United Nations where he will now represent Guyana. Devon is currently seeking support from the public.
Devon said that the pageant means a lot to him because he is a humanitarian worker who loves to see the happiness of others. He expressed that he loves working with children and winning the title would give a lot of Guyanese youths the opportunity to strive for something better. He wishes to be a role model for the male youths out there and have people to know that pageants are not only for women.
He draws his inspiration and motivation from Soyini Fraser; were it not for her he would have never known of the pageant. Mr Bahamas Teen, Marcus Ambrister who is the current title holder of Mr Teen United Nations motivated Devon to join the pageant since it is for a good cause.
Devon said he did a lot of research on the pageant and considers himself to be the perfect candidate. He finds the other contestants to be quite intelligent but since he is the leading People's Choice Ambassador he will use that to his advantage.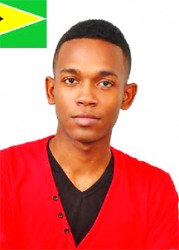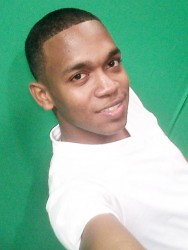 Soyini, he said, has provided him with invaluable assistance and he is also gaining assistance from Paul Charles who was first runner-up in the 2012 Mr Tourism Pageant.
Devon is currently working along with the United Nations Pageants Organisation in Guyana for sponsorship through a fund raiser (dinner and a fashion show) later on this month.
He is inviting everyone to assist in the worthy cause. The entire Guyanese delegation for the United Nations Pageants will also be having a clothes drive this month.
So far his team comprises Neilson Nurse who will be designing the national costume depicting 'Mashramani' and Sean and Sherlon Nobrega who will be designing his wardrobe for the pageant in July.
If you would like to assist Mr Guyana Teen United Nations on his journey kindly contact him at 6949-963 or 653-1446.
Around the Web