The Guyanese diaspora in the city of East Orange, New Jersey honoured Soca Monarch Jumo Primo with several awards as part of the celebration of Guyana's 47th Independence Anniversary.
The Guyana American Heritage Foundation, based in New Jersey is an organisation set on linking the Guyanese diaspora in the eastern United States with the land of their origin.
Jumo was awarded with a Certificate of Recognition as 'Soca King' and being a Cultural Ambassador to his country.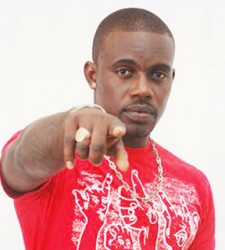 Jumo said: "This is an honour for me. I had awards before but never of this magnitude and it is indeed an honour to be recognised outside of your home country." He went on to say that although he was accredited the awards, he would like to call on other organisations to look at Guyana's talents and motivate the youths to continue in their artistic and productive endeavours. "I hope that the members of these organisations recognise others for their hard work, see other local artistes so that they can be recognised internationally."
Jumo is currently working on some new music and is in the process of producing a video and song, "No More Love" which features a combination of local artistes like Jory Hector, Adrian Dutchin and Kwesi Edmondson.
Around the Web