This year's Miss Guyana Talented Teen is scheduled for August 31 with a series of activities prior to celebrate the pageant's twelfth staging.
According to a press release from Simpli Royal, for the first time, the pageant will be aired in an 8-week reality series featuring the training activities and promotional activities of the contestants. In the spotlight too would be the trainers, designers and sponsors.
Training has been enhanced to add a segment on dramatic performances in addition to the talent development sessions, the release said.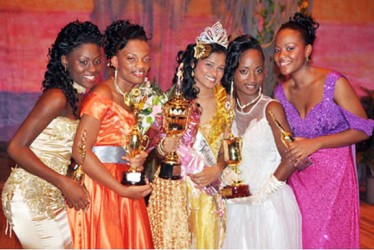 Promotional activities include the customary cotillion as well as a production of the Vagina Monologues for teenagers, and a motorcade among other things.
Meanwhile a Talented Teen reunion is planned for July 21 to 28, where this year's lineup will be introduced to the public. The reunion will feature an Awards Brunch, a Women of Substance Seminar, a movie night, and a fun day.
It is expected that ten talented teenagers will vie for the crown and a chance to represent Guyana at the Caribbean Talented Teen Pageant in St Kitts in December.
Prizes include that trip and participation, a laptop computer, educational awards, trophies, cash and a partial wardrobe.
Around the Web