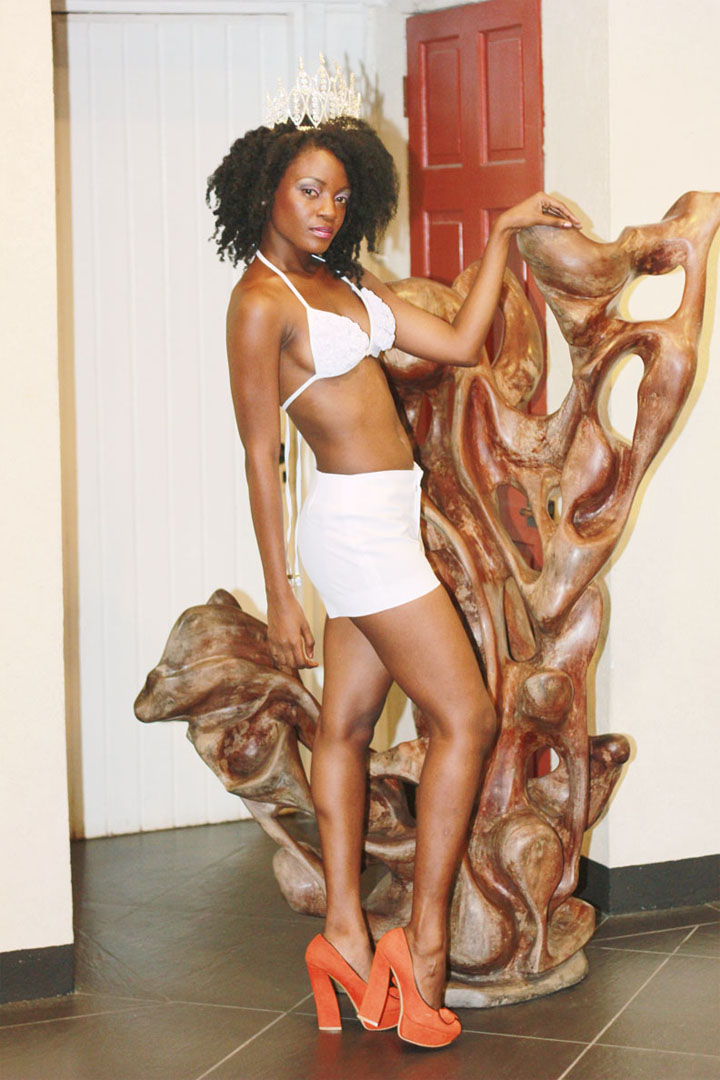 "I'll mash it up."
This was the thought in Miss Trinidad and Tobago Breige Wilson's mind just moments before she took the stage last Tuesday to answer the final question of the Miss Jamzone International Pageant at the National Cultural Centre, where she walked off with the crown.
But the newly-crowned Miss Jamzone International 2013 was not as confident about her chances of winning the pageant before the final question. And her intellect aside, Wilson is convinced that divine intervention played a part in her win. Before and after each event, she told The Scene in a recent interview, she would go to her bible and she would pray. On the final night of the competition, she kept the bible open backstage.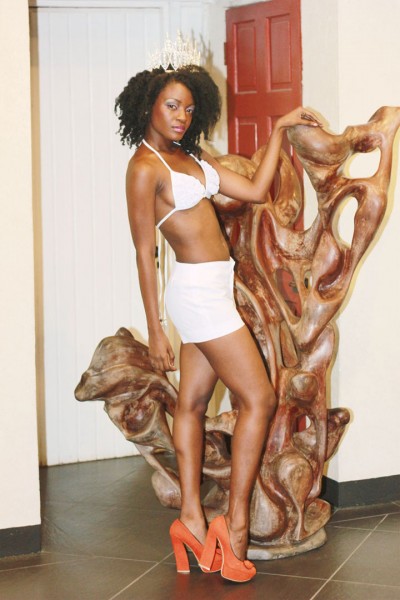 The 23-year-old, dancer, singer and songwriter said that at one point she was well aware of the fact that she was not one of the crowd favorites and she was ready to settle for the third place, at least. Of all the awards presented that night, none had gone to her. The awards for Best Fantasy Swimwear and Best National Costume went to Miss Guyana Alicia Bess, while the awards for Best Cultural Presentation, Miss Body Beautiful and Best Gown were given to Miss Curacao Marvia Laurence, Miss St. Kitts Zinga Imo and Miss St. Lucia Consuelo Dupal, respectively.
Bess and Laurence were obviously the crowd favorites, and Wilson was well aware of this reality. Each time either young woman graced the stage, she was welcomed then sent off with bountiful applause and cheers. Recalling her feelings that night, Wilson said that she was aware of the fact that she was not being received as favourably as her competition but nevertheless she maintained her focus and forged ahead. Carefully gauging her chances, she said that at one point she had abandoned hopes of winning and was willing to settle for third place.
However, after the top five girls were selected, it was announced that all points garnered throughout the night would be reset, and the winner of the pageant would be decided based on how the girls answered the final question. Wilson did not know this as yet but at this point the crown was already hers. She confessed that even after hearing the announcement, she was skeptical of her chances of winning. But Wilson said that at some point before being called to answer the final question, she asked herself, "Why should I settle for just third, especially since this is my strong point?"
It was at this juncture that Wilson decided that she was going to "blow it up."
The delegates were asked to suggest a prescription to curb crime and violence in the Caribbean. Many of the delegates, in their responses, alluded to ideas of peace, love and kindness, and other necessary but idealistic and impractical solutions. Wilson, on the other hand, in addition to other prescriptions, said that more effort needed to be placed on enforcing the laws and rules which already exist. She added that creating and implementing new policies would do little to curb crime if the ones already in place cannot be enforced.
Hailing from a country plagued by an extremely high crime rate, Miss Trinidad said that the issue of crime and violence is "very dear to me" and, as such, is always on her mind. This, she said, enabled her to put together the pageant-clinching response on such short notice.
The judges agreed and crowned her Miss Jamzone International 2013. Bess and Laurence were the first and second and runners-up, respectively, while Imo and Dupal, came in fourth and fifth, respectively.
Around the Web