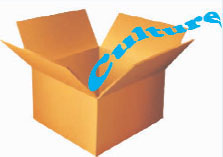 April was the final of six consecutive months of reviewing city restaurants and visiting Cafés was the ideal way to close this mission. They offered a time of reflection and tranquillity; sitting down and reminiscing on all the fun times of food and service reviewing.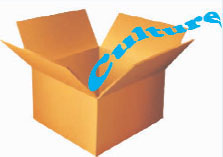 Remember that each restaurant was reviewed based on Environment, Customer Service, Efficiency and Food, 1 being the lowest and 5 being the highest. I kept it simple and made it as fair as possible: I ordered a chicken salad.
Rituals Coffee House
Basically a coffee house in the Bakewell complex, what draws you to it is the smell! Oh yes! Of fresh breads and pastries and such delights, it really is a nifty place.
If it is one thing that would pull the beautiful atmosphere down is the 'sour' cashier, not by attitude but her facial expression. You can see she is the impatient type, but being the 'face' of her company and someone who handles customers she should have been able to crack a smile at a customer – this was not so.
Oh well, wasn't going to stop me. I sat at the counter and ordered my chicken salad, which they didn't prepare that day so I decided not to waste the freshly baked pastries. I ordered a patty instead, chicken patty. The lady just took it out from the counter which had me wondering how long it had been there but it was scrumptious! Not the best chicken patty I've had but certainly in the top ratings.
Environment: 4, Customer Service: 2, Efficiency: 4, Food: 4. Total Review: 4 Stars.
The Coffee Bean
You know how Applebees has that slogan, 'When you're here, you're family!' that is exactly how I felt in The Coffee Bean. It is not very popular but it should be by all accounts, warm, friendly and a reasonable menu for small budgeters (or cheapskates like myself) but from the moment you walk into the café you are greeted with a smile.
The food is great! The salad, fantastic and you must try their shakes! MUST TRY their shakes. I can say more about the friendly people! I sat down there with a long face and a female staff came cross with a smile and handed me a menu. She even started a conversation on my day and I welcomed that. The cashier was also pleasant and as the cook peeped out, a smile was established.
Beautiful experience at this café
Environment: 4, Customer Service: 5, Efficiency: 4, Food: 5. Total Review: 5 Stars.
Oasis Café
I have always felt a bit claustrophobic in Oasis, with its darkish lighting, but it has a pleasant atmosphere.
Oasis didn't offer much of the personal touch of The Coffee Bean, but it had smiling people. Smiling in restaurant service is very important and no doubt, Oasis is a busy restaurant with many orders to fill, so if one waitress loses a smile I would tolerate it. The service is not really slow but it isn't fast either. There was very little to do while waiting, but I think it was worth it for the presentation and taste of the tropical chicken salad.
There is very limited parking on the road but Oasis' location with the St Georges Cathedral just on the corner is ideal for a somehow 'Georgetown' feeling. If they can develop the surrounding land and make it a little more 'green' then that would be a great plus. And some extra lights for people like me who don't like the dark interiors.
Environment: 3, Customer Service: 4, Efficiency: 3, Food: 4. Total Review: 4 Stars.
Around the Web