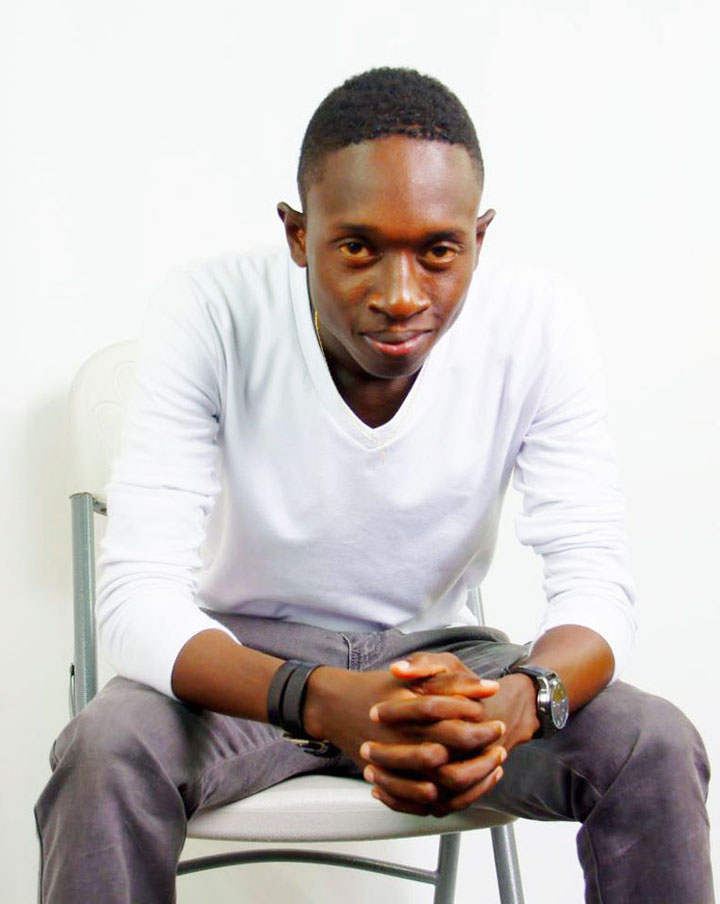 This 24-year-old Uitvlugt born and bred singer dedicates his life to one purpose, and that is to praise and glorify God through music.
Samuel Medas grew up in the small West Coast Demerara village with his parents and brothers in a Christian household. He describes himself to be "country" at heart and it is because of his simple background that he always tries to remain humble given his accomplishments thus far.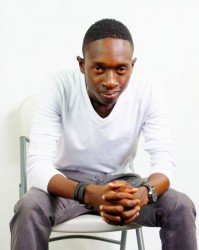 His parents are both pastors and his brothers are following in his footsteps in gospel singing. Samuel noted that there is a lot of competition among the three which can be annoying at times, but he is happy that his singing career sparked the interest in music for them.
Life for him in Uitvlugt growing up was a hoot and a half! Fishing, swimming in creeks, playing in the streets and enjoying the cool Atlantic breeze in wide open fields – that was the life he was accustomed to. It was during these times that he knew he was quite a creative youngster with a natural gift – his voice. And his inquisitive nature found him teaching himself how to play the old keyboard that lay around his house, only at the age of five.
"Since I can remember I was always surrounded by music, the musical influence was all over since the village had a lot of productions. I have always found myself loving all sorts of music and can say I've loved music before I loved God," he told The Scene. A minute later he related that he always believed that knowing God and knowing about God are two different things; before he knew about God – now he knows God.
In 2004, during his early teens, he started to sing more in church before deciding to pursue music as a career. He performed at Mashramani events, cultural shows and a few small gospel shows. One such gospel show launched his career.
The small village cinema hosted a gospel concert where he gave a performance that was well received. He described the reception as phenomenal and from that moment on he had a greater appreciation for his talent.
Samuel and his cousin Allan Petty decided to form a band together under the name Cross Carriers. In 2008 they recorded their first track "Praise You" at the Willbro Recording Studios. "It was a good achievement for any country person," he said.
Later on in the year the duo met Rochelle Maxius, a St Lucia-based Guyanese who joined the band and added her flare. As they performed their popularity grew until they were being invited to gospel fests and other major events.
Last year they launched their first album, 'RePresenting' which, to Samuel is one of his most praised works. "By this time our names were out there and people really appreciated that young people have a passion for God…," he said. The group went travelling all over Guyana and even made it to the Jamaican stage at the International Spring Festival.
But after years of being in Cross Carriers, Samuel decided to use that experience as the launching pad for a solo career in music. He told us that he had a lot of songs in store but couldn't release them because he was confined to a group. But making it on his own and with the foundation of his two band mates saw him travel to Antigua, Suriname and Barbados, all on his solo projects.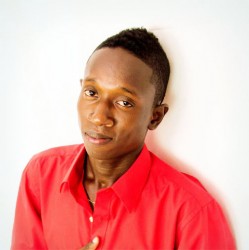 In 2012, he released 15 solo track records under the title name, 'Heart to Heart'. The track was produced by Brutal Tracks Records; all songs were written and performed by Samuel.
"All throughout my life God was a motivator," he said, "This was before I knew I could sing. He influenced my music and it is from Him that my passion for change and hope comes. I hope Jesus Christ's message will be sent through my message and I have a heart to see Guyanese music go to another level."
Samuel also highlighted that he is not the type to sing about problems like ghettos and abuse; he would more likely be heard singing about solutions than the problems. "I believe Jesus is the answer, I know what He did for me," he said.
Throughout Heart to Heart' all songs are praises to God with a human connection. He said this is due to him being spiritually connected to God in a way few are. "Everything I sing now is to give God glory. I sing from a place of experience – a real encounter with God."
This year, he performed key songs from his album in the United States. He had performances in Maryland, Brooklyn, New York and on radio stations around the North American country.
In his album his musical styles ranges from Reggae, Rhythm & Beats and Soul Music. Some of his hit songs include: "Come up Higher", "Carry the Cross", "Unconditional" and "Not the End".
He considers the album a work of art since not only did it practically launch his solo career but it is one of his most noticeable items bearing his name. "People tell me that it's one of the best put together albums coming out of Guyana. I love that because it defines me as a producer, writer, as a musician, as a composer – It took me to another level."
He has new projects coming out soon and videos to be released before the end of the year. His 'fresh' album, 'This Peculiar Journey' will also be released sometime this year, it promises to be very different because Samuel will be touching a lot of different genres.
He hopes to one day form a record label which he will call the Comfort Zone to assist the many youths who strive to make their talents noticeable. "We need to work with the youths. There are a lot of record companies out there but not enough producers to go the extra mile: to push the artiste, give the exposure. We need to take Guyana's music to a whole new, respectable level."
He called for the Ministry of Culture, Youth and Sport to place an emphasis on local music instead of just Sports and Youth recreation. He said this will encourage children to follow their dreams.
Around the Web