Guyana Fashion Week culminates its World Water Week collaboration with The Ministry of Natural Resources and the Environment with a grand celebration titled 'Still Waters Run Deep' billed for the Botanic Gardens tomorrow from 4.30 pm.
Coordinator of the event Richard Young told The Scene that apart from fashion,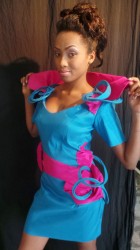 there will be spoken word, dancing, singing among other performances all in keeping with the water theme.
Performers will include popular Classique dancer Travis Bowen in a return to his roots as a singer among others. Some of the spoken word will be done by models and some by professionals – a good mix, Richard indicated.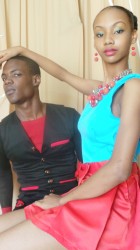 Prizes will be awarded for the best original poetry as well as the best photography. A competition featuring photographs with water as the subject or sub-subject has been completed and Richard expressed enthusiasm at the quality of the entries, some of which were amateur and some professional.
Designers showcasing at the event will be telling a story with their items with relation to water. Fashions were created using predominantly natural textiles and materials as well as techniques that include the use of water.
Meanwhile, in keeping with the water theme which permeates Guyana's fashion mecca this year, the photo shoot for the cover of the Guyana Fashion Week magazine was completed at the seawall yesterday. The clothing is by winner of the Designers Portfolio 2012 Andy Cummings, makeup and creative direction by Richard Young and photography by Mark Jacobs.
Meantime, GFW today kicked off a grand showroom sale at its headquarters, 176 Barr Street, Kitty. 'Fashion Flowing Like Water' is a sale of apparel by over 20 GFW designers, a press release said. The sale ends on September 21.
Around the Web