Everything is set for "Beats in the Streets", Majek Fingers' third annual Drumming and Dance Festival slated for next Sunday.
In what is being dubbed a family affair, everything imaginable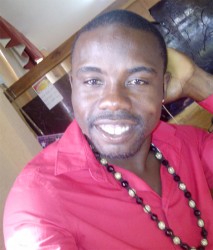 in these two artistic fields will be on show.
There would be drummers, dancers, singers and designers. Among those performing are Jumo Primo, Otishka drummers, Majek Fingers Drumming School,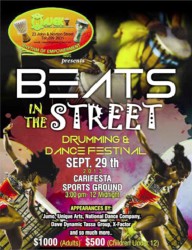 Buxton Fusion School of Music, Dave Dynamic Tassa Group and X factor.
The aim is to promote and further develop the African culture inclusive of dancing and drumming.
Arts and crafts and the bouncy castle will also there.
The event will be held at the Carifesta Sports Complex, Carifesta Avenue. The show begins at 5 pm. A small fee of $1000 for adults and $500 for children in aid of the work of the school will be charged.
Back in 2010, Orlando Primo then 23 years old opened the drumming school. He was on a one-man mission to reignite the drumming culture. A young talented drummer himself he was anxious to share his knowledge with others.
Since then he and members of his school have participated in a number of cultural events countrywide.
Around the Web