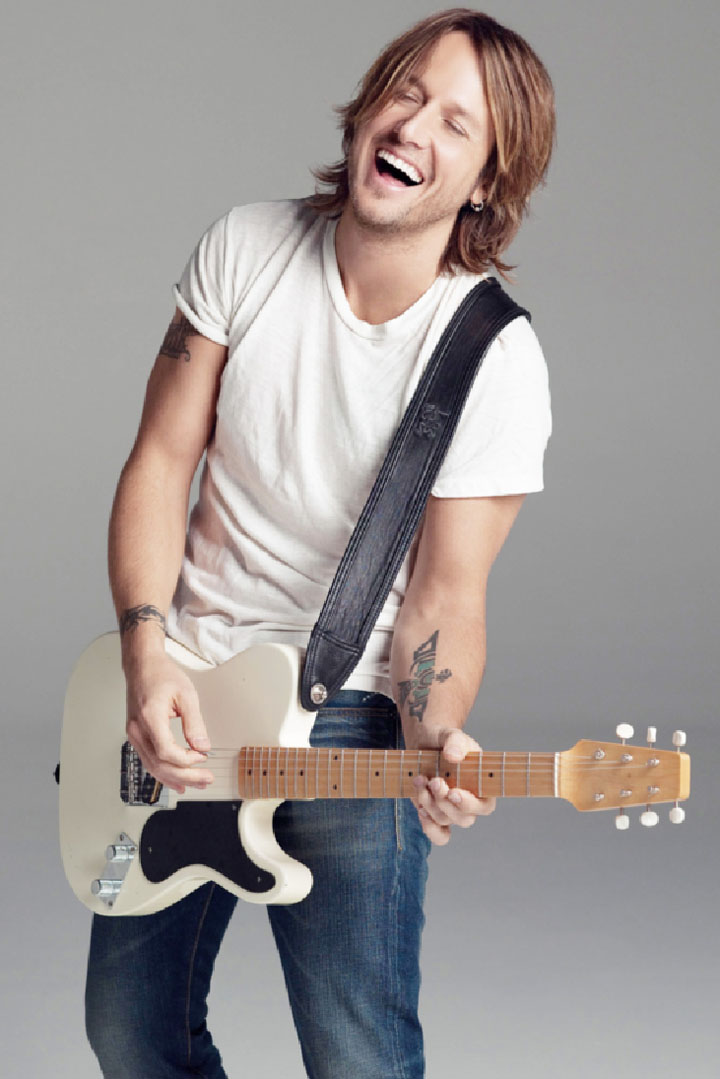 (Billboard) – Last week's race for the No 1 album on the Billboard 200 between Ariana Grande and Tamar Braxton was nothing compared to the showdown on this week's tally.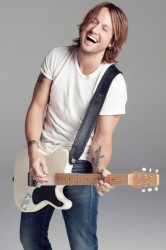 Country star Keith Urban debuts at No 1 with 'Fuse', edging out the also-arriving 'Kiss Land' by the Weeknd at No 2. Less than 3,000 copies separate the albums, which enter the chart with rounded figures of 98,000 and 95,000, respectively, according to Nielsen SoundScan. (The latest sales tracking week ended Sunday, Sept 15.)
That's the closest margin between Nos 1 and 2 since early January, when less than 2,000 copies separated the 'Les Misérables' soundtrack at No 1 (92,000) and Mumford & Sons' 'Babel' at No 2 (91,000).
Last week, industry sources had forecast Urban would likely debut at No 1, but it would be a close race between he and the Weeknd (the stage name of R&B singer Abel Tesfave).
Last Wednesday, sources suggested that 'Fuse' was aiming to sell 100,000 to 110,000, but by Friday, that sum had shrunk to 100,000 even. Meanwhile, the Weeknd's album went from 90,000 to 100,000 on Wednesday to a solid 95,000 on Friday.
During release week, Urban performed on NBC's "Today" (Sept 10, the day of the album's release) and ABC's "The View" and CBS' "Late Show With David Letterman" (both on Sept 11). As for the Weeknd, he played "Jimmy Kimmel Live" on Sept 12 and toured through the week, playing two shows in California (Berkeley and Santa Barbara) and one in Seattle.
Urban's debut of 98,000 means the chart's top-selling album sells fewer than 100,000 copies for the first time after six weeks. The No 1 seller last dipped below 100,000 on the Aug 10 chart, when Selena Gomez's 'Stars Dance' entered with 97,000.
For Urban, 'Fuse' is his fifth top 10 album and second No 1 after 2009's 'Defying Gravity'.
Urban last charted with 2010's 'Get Closer', which debuted and peaked at No 7 with a 162,000 start. 'Fuse' marks the "American Idol" judge's lowest sales start for an album since 2002's 'Golden Road' drove onto the chart with 67,000 at No 11.
As for the Weeknd, while 'Kiss Land' is his first full-length studio effort, he did chart with one previous set, 2012's 'Trilogy'. The compilation of three previously released mixtapes debuted at No 4 with 86,000 on the Dec 1, 2012, chart. It has sold 385,000 to date.
At No 3 on the Billboard 200 this week, 2 Chainz follows his No 1 debut effort, 'Based on a T.R.U. Story', with a second top five hit, 'B.O.A.T.S. II #METIME'. The new album arrives at No 3, selling 63,000 copies. 'Based on a T.R.U. Story' sold more than twice as much in its first frame, shifting 147,000 units.
However, the same week 'Based' opened at No 1, 2 Chainz was also sitting atop the Hot R&B/Hip-Hop Songs chart with the album's single "No Lie." Comparably, his new album's current single, "Feds Watching," has yet to climb higher than No. 20 on that chart. But 2 Chainz does open at No 1 on the Rap Albums chart, his second leader on the list.
Luke Bryan's 'Crash My Party' rises one rung on the Billboard 200 to No 4, selling 53,000 (down 22%).
Janelle Monáe secures her best sales week and first top 10 album as 'The Electric Lady' bows at No 5 with 47,000. The set, which is her second full-length effort, follows her debut album, 'The Archandroid: Suites II and III'. It arrived in 2010 and debuted and peaked at No 17 with a start of 21,000.
One rung behind Monáe is Arctic Monkeys, who claim their best sales week since 2007 and highest-charting album ever. The British group's new album, 'AM', enters at No. 6 with 42,000. The start beats the No. 7 peak of 2007's 'Favourite Worst Nightmare', which still owns the band's largest sales frame: 44,000 in its debut week.
Arctic Monkeys are currently enjoying their first Alternative airplay hit since 2006, as the 'AM' single "Do I Wanna Know?" rises from 40-39 on the chart this week. The band's only other Alternative hit is its breakthrough single, "I Bet You Look Good on the Dancefloor," which peaked at No 7 in 2006.
The sixth, and final, arrival in the Billboard's top 10 is Sheryl Crow's 'Feels Like Home'. The set, which is the singer/songwriter's first country effort, bows at No 7 with 36,000. On the Top Country Albums chart, it opens at No 3 behind Urban and Bryan, respectively.
Around the Web