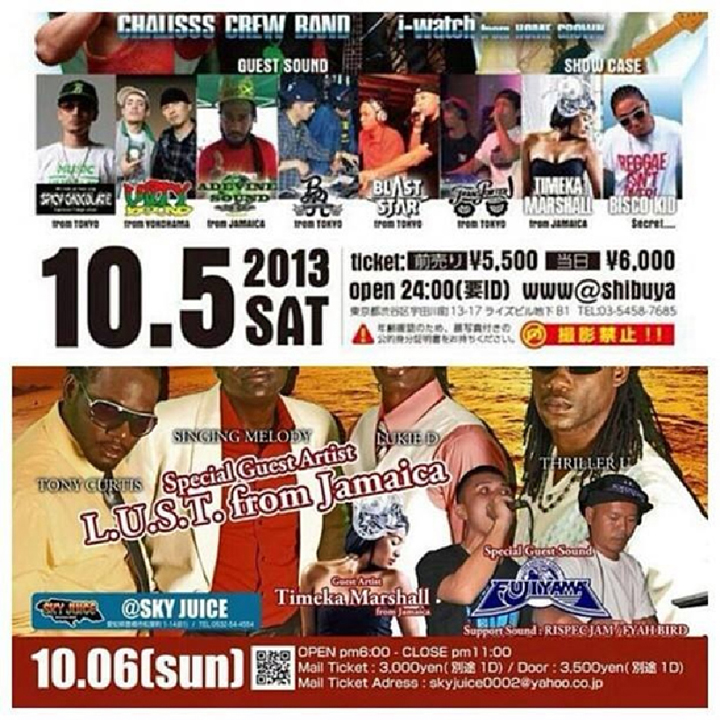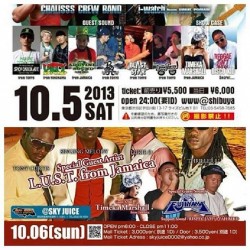 Timeka Marshall is just one of several regional musicians that will be performing in Japan with the Chaliss Crew Band of Jamaica. Marshall along with Tony Curtis, Singing Melody, Lukie D, Thriller U and L.U.S.T . are just a few artists from Jamaican who will be added to the line-up with Japanese artistes.
Earlier this week the Guyanese songbird posted the following on her Twitter Account: Japan lookout! #timekamarshall coming your way this October. Stay tuned for more info
Attached to this tweet was a link to her Instagram account with the poster displayed at right.
Marshall, who rose to fame after winning the first season of GT&T Jingle and Song Competition has made strides in the Caribbean music Industry. Details are still emerging.
Around the Web