The Miss Guyana Universe 2013 pageant is now full swing after the launching ceremony which was held Sunday last at the Palm Court, Georgetown where the contestants were introduced.
Today, The Scene offers a slightly more in-depth introduction to these young women who are vying to represent Guyana at the international leg of the pageant in Moscow, Russia on November 9.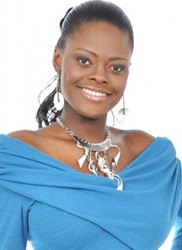 Alicia Bess
Alicia Bess is 23 years old and describes herself as grounded yet adventurous. She is currently an administrative manager and executive aid at an Australian firm, AU Training which is outside the Australian Honorary Consulate. When she is not at work, she is pursuing accounts at the ABE/ACCA level, preparing for her Masters in Business Management. She has years of pageantry behind her and a lot of experience. Fresh off the Ms Jamzone International Pageant, Alicia entered the Miss Guyana Universe pageant for its wider stage. Her personal platform is tackling the disrespect of women by men in today's society whether it be through music, name calling, physical and mental abuse.
Katherina Roshana
"I'm stronger, more determined, a person who fights for what she believes in and I'm going to continue on that path. I think I will be an amazing queen," says Katerina Roshana. Beautiful, strong and confident – these are just a few of the qualities that won her the Miss India Guyana crown, an honour she still holds. Her one-year reign is almost up but she is just not ready to be out of the high platform that comes with pageantry. Meantime, there are still many projects on her agenda, one of which is spreading the awareness of autism; a voice that she believes will be louder at the Ms Universe level given that it is a larger stage. As Ms India Guyana, she has also worked with orphans and the underprivileged. Katherina thinks she will be a great queen and one of her aims would be tackling the ethnic divide in Guyana, uniting people she interacts with in her own way.
Carla Tyana Browne
First time in a pageant and yet confident she can capture the crown of Ms Guyana Universe 2013, Carla Browne is a 19-year-old model who often works on Sonia Noel's projects. Carla always wanted to be a model but never thought of being in a pageant until she was approached by designer Meleesa Payne and encouraged by family and friends. The pageant experience, she said has so far has been great and an adventure. She loves modelling for the "oohs and ahhs" and the fabulous design presentations. Carla's platform is restoration of morality in society and enhancing proper etiquette, specifically to the Caribbean. She has the support and encouragement from those around her, even the other contestants who often comfort her in the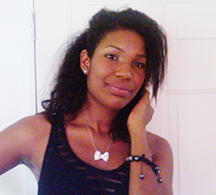 spotlight.
Tiffanie Nieuenkirk  
Tiffanie Nieuenkirk is 21 years old and self-described as a down-to-earth person who loves entertainment, socialising, and being part of the Ms Guyana-Universe Pageant. This is her first time in such a showcase and she said she is pleased to be a part of it.  The platform she will be working on is Child Protection. When asked why she entered the pageant, she said it was because she thinks she has what it takes to make a difference for children. She went on to say that she would represent Guyana well by being an advocate for the protection of children from harm's way in all its forms, but she has a special emphasis on protecting children from abandonment and neglect.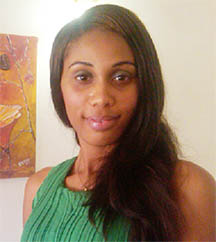 Shyon Hoppie
Shyon Hoppie is 18. She loves meeting new people, singing, dancing, reading, writing and her favourite, modelling. She is currently the reigning Ms Diamond for 2012, second runner-up for the junior segment of Ms Queen of Queens, a participant at the 2011 Ms Guyana Talented Teen and a model for Guyana Fashion Week. With a strong and colourful background in pageantry, she is looking to tackle this crown head on. Her platform is child abuse since she strongly believes that no child should have to face any difficulties in life. Her motivator is her mother, a strong supporter in her daughter's modelling and pageantry ambitions. She also looks up to Ruqayyah Boyer, Ms Guyana Universe 2012 and the current title holder for the Ms Guyana World Pageant. "I will be following in her footsteps because she is a role model to me, always encourages me…," she said.
Shyon aspires to become a medical doctor; she said while the pageant will give her discipline, such a career requires focus. After this pageant she may possibly have to put modelling and pageantry on hold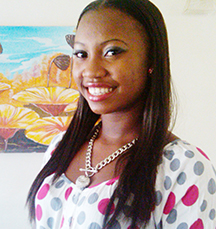 for her medical aspirations.
Ayana Whitehead
Eighteen years old, beautiful and intelligent, Ayana Whitehead has the typical qualifications for any beauty queen. The pageant is not her first pageant but by far the biggest she will ever be doing, she said she is doing it for her country and having the floor to be an ambassador to speak on important issues where people would actually listen to her. Her platform is unity among humanity with a specific emphasis on Guyana. She is very talented in the performing and literate arts: singing, dancing, writing, poetry and in high school a realisation came to her that these arts brought people together, possibly entire nations. She wishes to use these same arts in uniting us for a better Guyanese nation and a prosperous state since she has a passion for Guyana's motto "One People, One Nation, One Destiny." She is a very spiritual being who finds motivation in God, the Bible and her mother.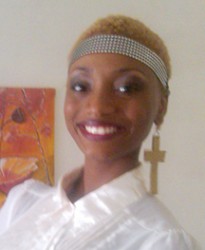 Kenwah Cho Quan Yi
Kenwah Cho Quan Yi comes from the East Coast Demerara. She is 25 years old and a University of Guyana graduate with a Degree in Economics. She loves the outdoors, eco-tourism and wildlife but most close to her heart is the love she has for children. This is not her first pageant. She was a contestant at the 2007 Ms India Guyana Pageant and the 2009 Ms Bartica Regatta Pageant, placing first runner-up both times. Kenwah is a volunteer at the Youths for Guyana group where she contributes to the education of children in need. It is no surprise that her platform is Education of Children at the Primary School Level. She hailed the government for investing a large amount of spending in the education sector and vows to work along with children for the greater good. Kenwah called for the upgrading of education resources, a revised curriculum for the dynamic, progressive minds of individuals and a general modernisation of the schooling system to involve more moral education and positive peer relations.
Carlea Chappel
From the Cinderella County is 19-year-old Carlea Chappel who has Domestic Violence on teens and young adults as her platform. "I believe that teens and young adults go through so many changes physically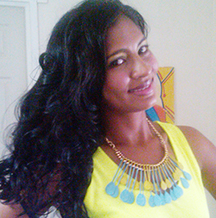 and emotionally – it is unacceptable that some will have to deal with domestic violence which is like an added stress," she said, "It is very much avoidable and I am looking forward to putting my point across Guyana and for opening more people's eyes towards this growing issue." This is Carlea's first pageant and already she is finding it to be a blast although they are some hectic days.
The official sashing ceremony of the contestants will be held tonight at the Pegasus Hotel. The interview segment will be aired live on October 2 at 20:00hrs through local television stations across Guyana by the National Communications Network.
The pageant will be held on Sunday, October 6 at 20:00hrs at the Pegasus Hotel, Georgetown, with entertainment by Jamaican/ American singer and song writer Alaine, and Guyanese artiste Jumo. Tickets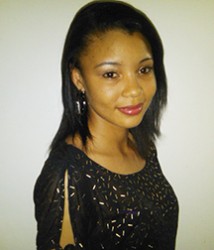 costs $6000 VIP and $3000 regular. The winner will not only represent Guyana in Moscow but will be given a sum of prize money and a University of Guyana education.
Around the Web