Golden Globe winning writer and executive producer Stephen Merchant steps in front of the cameras as Stuart, a gawky English web designer who relocated from England to LA in hopes of finding excitement, romance, and maybe even a soul mate.
The series, 'Hello Ladies', premiered on HBO in the US and the Caribbean last Sunday, September 29 and will run for eight episodes ending in November, HBO LA said in a media release.
It is Merchant's first leading role in a comedy series and he stars opposite Christine Woods who plays his attractive roommate Jessica,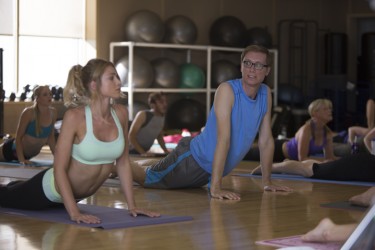 an aspiring actress attempting a new career as a web series writer/director along with Nate Torrence (Wade) and Kevin Weisman (Kives) his friends. Torrence's character is in the middle of a divorce while Weisman plays a charismatic paraplegic who fares far better with the ladies than either Stuart or Wade.
According to the release, in addition to the regular cast, guests stars this season include Crista Flanagan (Mad Men), Jenny Slate (SNL), Sean Wing (90210, The Whole Truth), Sarah Wright (Parks and Recreation), among others.
Merchant is an award-winning comedian, actor, producer and director best known for his highly successful collaborations with Ricky Gervais on such iconic shows as The Office (both the UK series and the Emmy Award-winning US series), as well as three HBO series: Extras, The Ricky Gervais Show and Life's Too Short, the release said.
'Hello Ladies' is created and executive produced by Merchant, Lee Eisenberg and Gene Stupnitsky, who also write several episodes. Co-executive producers include Danny Chun and Rob Weiner, with producer Dan Kaplow. The series is shot on location in Los Angeles.
Around the Web