Not just local designer clothing, but local food as well as a superb international performer with local roots will be in show at Guyana Fashion Week (GFW), now just a week away. CEO Sonia Noel has also promised Caribbean flavour in the entertainment arena.
She reveals that the opening event in the week of activities will combine culinary, performing and decorative arts with fashion. Cuttin' Style, she says will have as its focus the true branding of Guyanese style. Chefs, chosen from the Carnegie School of Home Economics,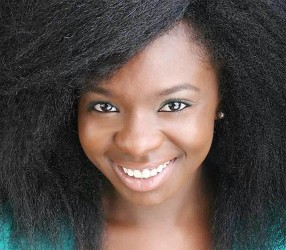 will promote growing more local produce as they 'style' with foods indigenous to Guyana.
The event will see also designers, decorators and musicians "in a celebration of Caribbean identity as espoused by Guyanese youth," Sonia says.
She notes that GFW and its predecessor Guyana Fashion Weekend has always sought to provide a platform for young talent and youth expression.
"We are very happy GFW has decided to partner with us for this event, because it allows our young creative minds to think out of the box," says Penelope Harris one of the young participants in Cuttin' Style.
One evening is dedicated to aspiring young designers. The Courts/Fly Jamaica Aspiring Designer Showcase will see the product of youthful imaginings. The young designers scheduled for this showcase are: Denita Prowell, Bria Williams, Chenney Wong, Sasha Castello, Colwyn Abrams of Linden and Tiffany Sampson of Bartica.
Sonia notes that the showcase will see the youthful designers building concepts and collections and getting into the mode of producing export-ready designs. She says GFW is doing its part to provide networking opportunities and realistic viable options for them. Incentives and prizes will serve to heighten excellence and competition.
Meanwhile the week will also see the holding of workshops on wardrobe, coordination, styling, make-up, hairstyles, hair art and targeting niche markets among other things. There will also be daily exhibitions. Persons who are interested in registering for the workshops can visit the Barr Street office or call 226-3099.
Meantime, talented performer Shakira Marshall, who is of Guyanese parentage, is making her first visit to Guyana for GFW.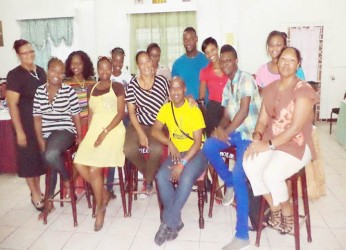 Just off an international tour of the Tony award-winning musical, Fela, Kira has performed with Allison Hinds, Machel Montano, Elephant Man, Sean Paul, Eve, Macy Gray, Jill Scott and Beyoncé, according to a release from GFW.
She has performed and taught many dance workshops all over America and internationally including St Maarten (Art Saves Lives Foundation), Nigeria, Barbados (Dance Strides), Jamaica, the Dominican Republic, Denmark and England. Her long-term goal is an international arts foundation/cultural exchange for young aspiring artists all over the world, the release said.
The Caribbean flavour will come from Barbadian award-winning singer/songwriter Kirk Brown who has his own entertainment company, recording studio and band.
Some of his recent work includes "Take Your Time" featuring Vybz Kartel; "Dutty Wine" featuring Fat Man Scoop; "Wine Like Dat" featuring Lil Rick and "Midnight Lover" with Jeri-Marie (niece of Sting). In the past, he has shared the stage with major stars including Ne-Yo, Shaggy, Sean Paul, Rihanna, Fat Joe, Beenie Man, Tessanne Chin, Baby Cham and J Cole, the release said.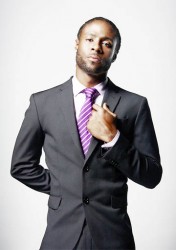 Although he does a fair amount of touring, this Barbadian has maintained a presence in Barbados' annual Crop Over, making it to the finals of the coveted Sweet Soca and Party Monarch for 2 consecutive years, the release added.
It said that both Shakira and Kirk will grace GFW as hosts of the event as well as its after-parties. They will also be on hand to mentor young individuals, interested in pursuing careers in the entertainment field.
Sponsors and contributors to GFW are Ministry of Tourism, Ministry of Natural Resources and the Environment, Digicel, Giftland Officemax, Courts Guyana Inc, Fly Jamaica, NCN, Carib Beer, Banks DIH, DD Signs, Palace De Leon Apartments, Rent-A-Tent, Scotia Bank, Guyana Bank for Trade and Industry, Water Chris, Cara Lodge, makin' style Magazine, New GMC, Cara Lodge, Dracinc and CONMEDIA.
Limited tickets are available for Cuttin Style at a cost of $5,000 and for the Courts/Fly Jamaica Aspiring Designers Showcase at a cost of $1,500 at Courts, Nigel's Supermarket, Kings Jewellery World, Giftland, Amanda's Bridals and Sonia Noel Designs Barr Street, Kitty.
GFW tickets are on sale at Giftland, Courts, Kings, Nigel's and Sonia Noel Designs Barr Street Kitty. Limited season tickets are available and more information is available on the GFW Facebook page.
Around the Web