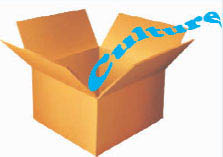 I can tell you for sure that Guyana was surprised at the results of the Miss Guyana Universe pageant, not because Ms Katherina Roshana captured the crown – many of us in the entertainment industry who followed the pageant saw this coming – but we were surprised at Ms Ayana Whitehead's placement.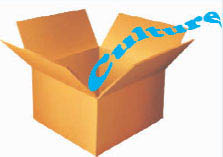 Clearly, in the case of Guyana the crown is not just based on what happens on pageant night alone. And in the weeks leading up to it Ms Roshana was leading. She has been in the spotlight ever since capturing the Miss India Guyana crown but she remained there through her many outreach programmes and charity work.
This definitely gave her an edge. However, the minute Ms Whitehead spoke in the introduction, Guyana fell in love with the spice and attitude that defines the average Guyanese woman. Actually if anyone would have knocked Ms Roshana a few points short of the pedestal it would have been Ms Whitehead.
As for Alicia Bess, this was her largest pageant over her many years in the art. Yes, pageantry is an art and every contestant of every pageant can tell you it is not just about looks, but a certain skill many fall short of. It is about keeping a smile and perfect balance; it is about maintaining a clean, healthy lifestyle; it is about the right approach and attitude towards every single soul you meet and don't get me started on the media's eyes on your every move. It is about the whole package. I believe Ms Bess has mastered the art of pageantry.
She can walk; she has the legs; the experience; the right attitude; the smile and the emotion. She has been in over 5 pageants since her early teen years.
Even before they were officially introduced to Guyana, I had the opportunity to sit down with every contestant and talk for about 15 minutes in a private, one-on-one interview. Now anyone I have ever interviewed prior to September of this year can tell you that my interviews are not just mere questions and answers; they are actual deep discussions on everything from life to current social issues. We talked about their biographies, their platforms, their intentions and the basic pageant info.
Then there was a second interview. The first interview they saw me as a writer interviewing them for the local newspaper; the second interview they saw me as a social conversationalist.
I sat with them, in an open circle and we talked about social issues, world politics, government policies and other critical topics I thought necessary to tip them out of their dolly boxes. You see, pageantry is not for dolls, but for women who can stand up and speak, using their beauty to draw their audiences' attention and their intelligence to keep them there.
It was during the second interview that I selected my top four: Ms Roshana, Ms Whitehead and Ms Bess with either Ms Kenwah Cho Quan Yi or Ms Shyon Hoppie as the number four.
After the intelligence segment on television the scales of public opinion tipped towards Ms Whitehead with Ms Roshana on the other half and Ms Bess not far behind.
On the actual pageant night, the introductions saw deafening cheers for Ms Whitehead; Ms Roshana had her crowd and Ms Bess was also a favourite.
The swimsuit segment saw the audience cheering on Ms Whitehead ahead again with Ms Roshana and Ms Bess following.
In the evening gown segment, Ms Whitehead literally received a standing ovation from some audience members.
Then it came down to the final question. Ms Carlea Chappelle messed up big time. Ms Whitehead gave a satisfactory answer. Ms Roshana could have done a bit better. But it was Ms Bess who took this segment with what can be thought of as an impeccable response, without a pause or hiccup.
But when taking the tallies from the entire 2013 season of the Ms Guyana Universe Pageant into consideration, Ms Roshana winning was no surprise to me. She is, in my opinion, a perfect successor to Ms Ruqqayah Boyer. Ms Roshana is beautiful, intelligent, realistic and pure in heart and I know with her reign she will make Guyana proud.
Around the Web