Guyana Fashion Week (GFW) opens tomorrow with a church service at Love and Faith Ministries in Sophia.
This will be followed with a hive of activities beginning with Cuttin Style tomorrow evening at Parc Rayne Entertainment Centre, Rahaman's Park.
On Monday, the GFW Expo opens at the same venue with craft, accessories,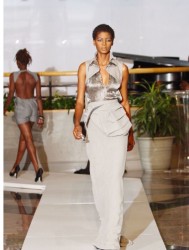 fashion and food. On Monday evening there would be a talent fiesta starting at 8 pm, featuring dance, song, drama and music.
There will be workshops throughout the week.
On Wednesday, the Air Jamaica/Courts Aspiring Designers Showcase will feature young designers presenting collections. The designers who will be on show are Bria Williams, Sacha Castillo, Colwyn Abrams, Tiffany Samson, Denita Prowell and Channey Wong. Prizes will be awarded for their efforts and the winning collection would earn a place on the weekend shows. Runway weekend shows are scheduled for October 25 – 27
On Sunday October 27 at 10 am will be the first regional preliminary screening for models for Caribbean's Next Top Model (CNTM) Season Two.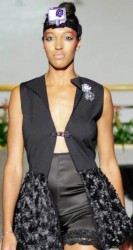 This is the sixth installment of GFW. Second only to Caribbean Fashion Week and previously held over a weekend, it has developed over the years with additions to activities and is currently a biennial undertaking.
Meanwhile according to a press release, this year's venue is a full-service event space. The release quoted its owner Ray Rahaman as saying: "What Sonia Noel is doing for our young talented minds is more than yeoman service and I am honoured to be part of this history-making endeavour."
It said too that confirmed overseas  media coverage this year comes from Carib TV Jamaica, Caribbean Broadcasting Network, Caribbean Vybez Barbados, Amelia Moore from The Amelia Moore Show USA, Runway News, Caribbean Life, BronzeMagOnline.com, Floss Magazine USA, Andrea De Silva ( Reuters) and French magazine Alize La Vie.
Tickets are available at Courts, Nigel's, Giftland, Amanda's Bridals and Sonia Noel Designs Barr Street, Kitty.
Around the Web