Guyana's Marcie De Santos is one of seven Caribbean designers who have been selected by the Caribbean Export Development Agency (Caribbean Export) to attend Dominicana Moda (DM2013) in Santo Domingo, Dominican Republic, from October 21-26.
According to a press release from Caribbean Export, it will be supporting the attendance of ILashan Apparel & Handmade Jewelry from the Bahamas (Indira Lashan Moss); the Andrew Harris Collection of Barbados (Andrew Harris); Odanis Valdez Polonia from the Dominican Republic; MARSAE of Guyana (Marcie De Santos);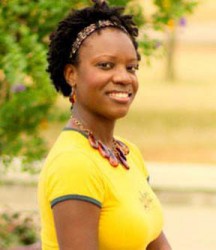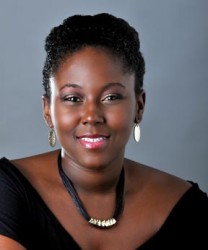 Mag Art from Haiti (Maguy Durce); Patwa Apparel Ltd from Jamaica (Heneka Watkis-Porter) and MEILING Inc from Trinidad and Tobago (Meiling Esau).
With the exception of MEILING, all the designers selected are new talent to DM2013 and will participate in all activities revolving around the event and present their collections on the runway, the release said. Some designers will be selected to showcase their collections in the designer's mall only. It added that MEILING participated in DM2012 and received great success with concrete business.
In the past 8 years, Dominicana Moda has grown to be the official Fashion Week of the Dominican Republic thus the most important platform for the fashion industry. Throughout its history it has certainly become the fastest growing runway show in the Latin American region, the release said.
The panel that selected the seven designers included Artistic Director of Salon de la Fama SRL Socrates Mckinney, Deputy Director of Escuela Chavon (affiliated with Parsons School of Design) Adolfo Lucero and Ileana Tejada from Caribbean Export. The team reviewed 27 applications from across the region, the release revealed, and scored them based on criteria such as completeness of application, availability of collections that will be showcased, experience and potentiality to export their talent in an international level.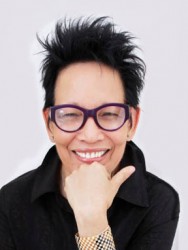 Caribbean Export is highly committed to the development of the fashion sector in the region, the release added, and seeks to enable opportunities such as these to engage relevant stakeholders and foster sector-wide integration; as well as, to promote and strengthen ties in the fashion industry in the Caribbean, via cooperation among the great Caribbean designers and the textile industry in the Dominican Republic. This collaborative effort will provide a great opportunity for emerging and established fashion designers in the Caribbean to expose their vision at a regional and international stage, thus positioning the Caribbean as an international go-to location for fashion design and ingenuity.
Caribbean Export is a regional export development and trade and investment promotion organisation of the Forum of Caribbean States (Cariforum) currently executing the Regional Private Sector Programme (RPSDP) funded by the European Union under the 10th European Development Fund (EDF)  Caribbean Export's mission is to increase the competitiveness of Caribbean countries by providing quality export development and trade and investment promotion services through effective programme execution and strategic alliances.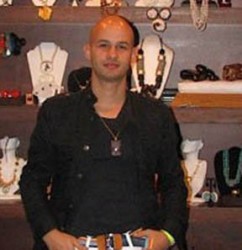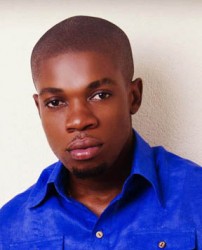 Andrew Harris
Around the Web