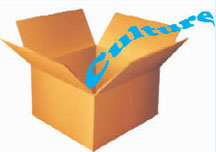 Remember that BlackBerry craze in 2009? Remember it again in 2011? Well you definitely won't forget 2013's rush as everyone with a smartphone signed in this week to download BlackBerry Messenger (BBM) for the Android and iOS. Now really, who wants to buy a BlackBerry?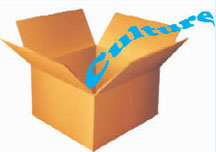 Day like today every man, his aunty and their dog are on BBM, but this has not really added to the profit margin of the BlackBerry company, formerly Research in Motion (RIM); at least not as much as it could have been making. Some economists and technicians had said this would be the ideal move for a company that was on a financial rollercoaster but we all know the company is on its final turn.
Ever since BlackBerry announced that it would be making BBM compatible with the android and iOS software I approached the company technician and asked him what he thought about such a bold move. He said it would be a positive step since RIM could use other smartphones to broadcast itself and push awareness of all the goodies that come with the BlackBerry. Really? Anyone can tell you that the BlackBerry compared with the Samsung and Apple is not even close to a smartphone, check Maps for example and don't even get me started with voice recognition.
I just don't get it. I wouldn't go as far as Canada to the BlackBerry company but one must question how it is that after having had so many opportunities to innovate its lines, it fell short over and over and over again. The latest phones, Z10 and Q10 didn't even launch as big as they should have. GT&T was practically giving them away here in Guyana.
I don't get how a company could launch two new phones, completely different in design so that they started their own names instead of sequel model numbers, but they still have the same typical BlackBerry problems: keypad glitches, click screen and not touchscreen, terrible speakers and hardly compatible with other devices or electronic products. The answer is still constant battery pulls to reboot the system, but when you do it takes ten minutes for your phone to come on back and when it does half of your battery life is lost. You can't argue with me, I had a BlackBerry since before it was cool in 2006 and we didn't know of any networks called EDGE. I have changed five BlackBerry smartphones since then and all had the same problems.
Imagine people in Canada hardly have BlackBerry smartphones; the home of the BB where they basically laugh at people who have them. The market for the BlackBerry must have been the Caribbean because of Digicel with its large customer base, Cable and Wireless and Cellink Guyana years later.
But even that is beginning to slip down the drain, no more BlackBerry commercials, no more BlackBerry deals, now it's over to Samsung, Google, Microsoft and Apple. The thing is the BB was ideal for a such an environment with poor telecommunications and a developing ICT sector. Put on a Google phone and half the apps can't work, Apple Maps doesn't even recognise most of our streets and most of us don't even have the devices to run with the awesomeness that is the Samsung Galaxy. Are we really ready for the smartphone era?
BlackBerry is cutting 40% of its workforce and facing a huge loss. One has to wonder where it will be next year this time. Maybe it needs the Steve Jobs effect. Apple Computers had fired him from the very same company he started and it was plummeting to ground before he was rehired to re-innovate it. Should BlackBerry throw in the towel or try to re-launch?
Whatever it does, I've had enough of the BlackBerry, but not of BBM so Mom, this is a message… I would like the Samsung Galaxy please!
Around the Web