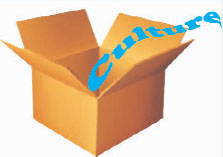 One of the pluses of being a young writer is that we tend to look at the world in a different way. Fresh ideas and topics to write about spring up every day; they might have been done before, like so many things in life. But we want people to see them from our perspective. We want to share our youthful philosophy.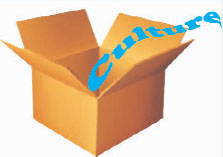 I read many stories from young writers every day and I like the way we (yup… we) can write with joy. I see it in the news every day, of course not the stories of murders and from courts but the light news and the cheery little weekend pieces. I generally stay away from hard news, sticking to writing only about entertainment, arts and culture but of late I notice my interests are elsewhere.
Maybe it's because I have an interest in political sciences that I tend to write sometimes on social issues in Guyana, because the way we live and our environment are part of what we are. Our political landscape moulds our livelihood and therefore it is part of the Guyanese culture.
One of the things I enjoy about being a young writer is that I have the general freedom to write impartial stories based on reports from all sides. Not every other young writer in this country enjoys this.
And for those young writers who are forced into doing what they know is against the etiquette of professional journalism, all we can do is hope that they grow backbones and look for that freedom too. Earlier this week we saw examples of that growth. It is all around us; they can't hold us back.
As I said earlier young writers just have this way of at looking at the world differently. There are those who do not share this view and are quick to call it mediocre or idiotic, but it's an art form of its own. Literature is beauty, eh? Writing is beauty, my dear friends it is a work of art; a delicate piece that can build nations.
Just as how young writers grow, so does their talent, their ambitions, dreams, motivation. Allow them to grow, offer constructive criticism where essential and motivate their ambitions. I say this because many sections of society, including the media, limit the talent of young writers who need that push.
I'm fortunate to have support from so many people at a very young stage in my career and it breaks me to see that not everyone is as fortunate.
No matter what your talent is—today I wrote specifically on journalism—but if you have something special, use it and don't be discouraged by anyone.
Around the Web