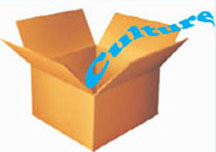 The ten finalists of the GT&T Jingle and Song Competition have been announced from the list of 15 who competed in the semi-final. With two weeks to the finale, here is a performance review of the ten finalists from the two previous weeks in the competition. After the review you will see 'Text to Vote' along with the contestant's number, to support your favourite competitor. You can text that number to 620-8683 up to 20 times per day.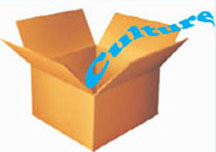 Michael Small
Michael undoubtedly is a favourite of both the panel of judges and the general viewership. His voice and stage personality determine that he deserves to be in the final. He has had a consistent 4.5/5 Rating. This isn't bad at all but coming up the final performance, Small will have to make a big impression. Text to Vote: E09.
Lemuel Chestor
A good singer and great personality by heart, but bad stage performances are the bomb Lemuel drops night after night. He moved from 4 Stars at the quarter final to 2 Stars at the semis; not good. He needs to find that 'spice' to work into his stage performance. He struggled in the semis, which begs the question: Why is he now in the finals? Text to Vote: E30.
Neil Maraj
Dear Lord! What a failure at the semis. 2 Stars was actually a merciful judgement on my part. But what contributes to my hope in Neil is that from the auditions to the quarter final, he brought it hard. He never showed any intention of backing down although he was criticised for his '3 Stars' off-key tone at the quarter finals and his disappointing vocals at the semis. Text to Vote: E21.
T'Shanna Cort
T'Shanna is a contestant I am willing to fight for. I generally never disagree with the judges but I love the 'jerk' she puts into her notes. Her rendition of Christina Aguilera's "I am Beautiful" at the quarter final had her name written all over it and originality with such a powerful song is admirable. I can say the same thing about her Soca performance at the semis which earned her 4 Stars. Sure she jerks and shouts but amusement parks would be boring without a good loud and thunderous ride. Text to Vote: E13.
Diana Chapman
Now how did Diana downgrade from 4.5 Stars to 3 Stars in one week? That was my fault actually. I fell in love with her version of Beyoncé's "I was Here". Her ability to pull it off in her own style was admirable. But she fell short of similarly high expectations semis. I loved her soca, it brought the vibe but lacked the melody, something I may have missed in the energetic beats but caught on in the judge's reviews. Text to Vote: E20.
Natasha Yhap
Last week Natasha blew me away with Rihanna's "Man Down"; so much so that I am now rooting for her. She amazed the judges and astonished the theatre. Her performance at the semis was the icing on the cake, especially after her 4.5 Stars rating the previous week for Alicia Keys' "Superwoman". Text to Vote: E18.
Lerone Souvenir
Lerone deserves to be on that stage more than anyone in this competition. Why? His astonishing ability to make his unusual voice morph into any genre of music. From 4.5 Stars to 4.8, Lerone has remained consistent in spite of his lack of enthusiasm on stage, but we will go into that next week. Text to Vote: E6.
Edward Perez
Perhaps the most improved in the competition, Edward moved from 2.5 Stars in the quarter final to 4 stars at the semis; Mainly because he was in his comfort zone singing reggae. This worked wonders since the previous week the judges mentioned he was missing the 'It' factor: no connections and no passion. Text to Vote: E10.
Ryan Hoppie
Ryan maintains a constant 4.5 to 4.9/5 review. How come? Charisma and personality; the female support; Joel's recent feelings of ('Hoppiness') and the voice that never ceases to surprise its listener. Hoppie is definitely going far.  Text to Vote: E12.
Darren Benjamin
Alright, Darren is a good vocalist, though sometimes boring. His 4 Stars semis performance of Christopher Martin's "Chill Spot" was the exact opposite of his 3 Stars boring and disconnected quarter final performance. If Darren remains in that zone he might well be the next Guyana Star. Text to Vote: E3.
Next week, we will present a review on the five who were knocked out; why some should come back and projections on who might win the 2013 Guyana Star GT&T Jingle and Song Competition. (Jairo Rodrigues)
Around the Web