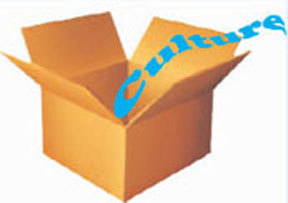 This review was done in January, a month where perhaps all business is slow, crash except for the restaurant business; we're always hungry.
Remember that each restaurant was reviewed based on Environment, Customer Service, Efficiency and Food, 1 being the lowest and 5 being the highest. I went to just three Chinese restaurants: New Thriving, Kamboat and Mei Tung and I kept it simple and made it as fair as possible: I ordered chicken fried rice (a Guyanese typical).
New Thriving
The New Thriving was the first Chinese restaurant to change the dining arena in Georgetown. It has seated presidents, ministers, Miss Universe, and stars like Rick Ross, Ne-Yo and others.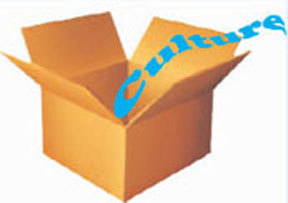 But as grand the name is and the history of its presence – I was surprised to see rust on the chrome sign outside and the walls bore scars from battling the sun and rain.
I am an extremely scrawny individual and the automatic door didn't fail to remind me of that; as everyone glided straight in the restaurant, I had to literally stand right in front of the door and do a little hop before it opened! They should fix that…
Inside still sparkles in a golden light of grandeur, not a 'homey' kind of atmosphere but one of elegance.
New Thriving has good food, but it is not the kind of Chinese food that will blow your taste buds away – well at least not the Chicken Fried Rice. But what they lacked in taste they can make up for in presentation and boy did the serving do the job! Huge plate, golden napkins, utensils shimmering in the glistening light.
Environment: 4, Customer Service: 4, Efficiency: 3, Food: 3. Total Review: 3.5 Stars.
Kamboat
Nestled in the entertainment hub of Guyana—Sheriff Street—is a little Chinese restaurant that has withstood the test of time. Kamboat Chinese Restaurant has been here for decades and in recent years has seen some mass refurbishing which left the restaurant twinkling in brilliant lights to match its surroundings.
The thing about this Chinese restaurant is that it shares the same street with at least four others including the Mei Tung Restaurant which we will look at just now. When you have that competitive space you have to stand out somehow and Kamboat knows to do just that. It has made its name a familiar brand in Guyana.
Parking is hell. Two sculpted dragon-lions greet you at the entrance; their eyes give that terrifying feeling that you will be hunted. Inside, the style has a traditional feel.
The service was friendly and quite fast, but not accurate. There was a minor mistake: I don't eat pork but thus was served. I was patient, explained myself and the lady apologised as if I said she had served a rat in my food; she was genuinely sorry and I felt it. And the food was not that bad.
Environment: 3, Customer Service: 5, Efficiency: 3, Food: 4. Total Review: 4 Stars.
Buddy's Mei Tung
You wouldn't spot Mei Tung in a drive along Sheriff Street, since it is in the Buddy's Entertainment Complex.
You can have all the parking you want, but do not take your children or decent people after 21:00 hrs as you might run into some over exuberant Pools Hall patrons or party-goers.
I had not gone to Mei Tung in years, but I did not remember it being so shiny. It was a surprise to know that it still existed, but the restaurant has its fan base – I can tell you that much.
It is not as traditional as the previous two – it added jazz and had an ambience you would generally enjoy. The food was well presented and tasty; not as good as Kamboat's, but better than New Thriving's.
I could not stop admiring the cutlery and the napkins – ridiculous, I know. But I had time to do it. The service is kind of slow yet efficient. I could tell by the waiters running around that they were really busy. As I said before Mei Tung has its own fan base so they were a lot of people, mostly take-away orders but the dining in was not a bad experience.
Environment: 3, Customer Service: 4, Efficiency: 4, Food: 4. Total Review: 4 Stars. (Jairo Rodrigues)
Around the Web