Not for the first time in recent years government is talking up tourism as a focus of accelerated attention, presenting the sector as Finance Minister Dr Ashni Singh described in this year's budget speech, potentially "a major driver of growth and job-creation in Guyana."
Against the backdrop of concerns expressed by local businesses in the sector that not enough official attention is being given to the aggressive external marketing of Guyana as a favoured visitor destination, government has sent signals through this year's budget of plans to do more to support the sector.
There is still no indication that government intends to look in the direction of outlaying the millions of dollars to match the investment levels in destination marketing by the better-known 'tourist havens' in the region to target the conventional North American and European visitor markets. However, government, through the Finance Minister's budget presentation, appears to be holding out the promise of a more aggressive push to boost visitor arrival numbers by encouraging tourists from neighbouring countries and, in the longer term, other countries in the hemisphere.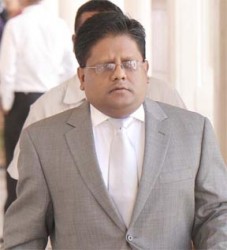 Last Monday's budget presentation held out the promise of developing infrastructure and more opportunities for visitor arrivals here through increased "cross border travel." Additionally, the Finance Minister pointed to the emergence of "two new services," the Venezuelan flag carrier Conviasa and the Panamanian service Copa as evidence of increased intra-hemispheric airlift capacity that could, potentially, bring more variety to the pattern of visitor arrivals.
This year's budget pointedly alludes to official focus on "multiple destination packaging, group travel and temporary importation of vehicles for recreation purposes." What are clearly promises to accelerate initiatives to seek to increase cross border tourism will, according to the Finance Minister, be complemented by the completion this year of the Hinterland Tourism Development Plan with its phased introduction from September.
Further focus on strategies designed to increase hemispheric visitor interest in Guyana, will, according to the Finance Minister, witness official encouragement of more balance between participation in trade shows in North America and Europe and similar events in Latin America. Specifically, he announced that this year, for the first time,
All of this comes on top of official figures that put visitor arrivals for 2013 at 200,122, a 13.3 per cent increase over arrivals in the previous year and local hotel occupancy rate at 76 per cent, roughly the same as in 2012.
Comments

A scheduled visit here by a Brazilian trade and investment delegation originally due to take place this month as a follow-up to one to Brazil by a team of Guyanese state officials last May has been postponed until mid-February, Stabroek Business has been informed.

Roraima Airways Chief Executive Officer Captain Gerry Gouveia says that the "legitimate concern" over the recent delay in returning home experienced by a number of Cubans on account of mechanical defects to the Air Aruba aircraft should not be allowed to overshadow the significance of the service to promoting "friendships and business ties" between Cuba and Guyana.   

Work towards the creation of a Secured Transaction Regime in Guyana is being accelerated through a collaborative arrangement between the Government of Guyana and the Inter-American Development Bank.

A letter written to the Managing Director of the majority Russian-owned    Bauxite Company of Guyana Inc.
Information released by the Small Business Bureau (SBB) last week indicates that during last year the agency facilitated a total of fifty loans to clients   valued at $269.7 million and up to November 30, 49 of those loans valued at $221.8 million were disbursed.