Government is yet to recognize the potential of tourism in the development of the Guyana economy, President of the Tourism and Hospitality Association of Guyana (THAG) Christopher 'Kit' Nascimento has declared.
At THAG's Annual Dinner and Awards Ceremony last Friday, Nascimento said that the tourism sector is seeking more attention and more financial support for the promotion of the sector from central government.
While acknowledging that THAG had developed "an excellent, collaborative and working relationship" with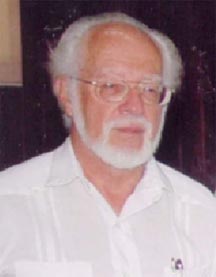 Acting Tourism Minister Irfaan Ali, Nascimento told guests at the function that "the time has come for our government to fully recognize the contribution that tourism makes and can make to our development product," adding that government must now "commit to investing" in support of those businesses that have, themselves, invested in the sector.
Prominent on Nascimento's extensive list of requests to central government were those for a lowering of the VAT rate for the sector, the marrying of the tourism and aviation portfolios and the expansion of hinterland airstrips "to accommodate larger, 20 or 30-seat aircraft, to increase airlift and bring down costs."
Nascimento said the tourism sector was disappointed over the fact that the proposal for a National Aviation Policy and Plan, approved by the National Competitiveness Council was not taken account of in this year's budget since the plan embraced initiatives for "moving Guyana to Category 1 recognition and investing in expanded hinterland airports."
In his call for the tourism sector to be provided with a measure of relief from the current rate of Value-Added Tax (VAT) Nascimento advocated legislation "to make the tourism and hospitality product much more competitive in our region by benefiting from a lower rate of VAT than the standard rate." The THAG president produced a table indicating that the tourism sectors in several Caribbean Community countries including Jamaica, Barbados, Dominica and Trinidad and Tobago had been granted reduced rates of VAT.
He also added his voice to the preceding chorus of calls for government to initiate a global marketing programme for Guyana which will address, among other things, the challenge of securing an international brand carrier that would market Guyana.
Nascimento said this was important in moving Guyana to Category 1 international aviation recognition and "investing in expanded hinterland airports."
In welcoming this year's budget allocation of one billion dollars to effect a coastal cleanup Nascimento said THAG had "long joined in the chorus of condemnation of the unsavoury state of our capital city and other major townships (including) Bartica, the port of call for visiting yachts, and Lethem, our gateway to Brazil."
Around the Web