By Joycelyn Williams
Caribbean Export Development Agency (Caribbean Export) is the regional trade and investment promotion agency, established in 1996 by an intergovernmental agreement as the trade promotion agency of 15 member states of Cariforum. Caribbean Export's vision is: "To optimise the Caribbean Region's potential through facilitating innovation and the creation of world class brands capable of competing globally". Its Mission is: "To increase the competitiveness of Caribbean countries by providing expert development and investment promotion services through effective program execution and strategic partnerships".
The Caribbean Export Direct Assistance Grant scheme offers basically 2 grant windows viz, a grant of €5,000 (minimum of €1,000) and a grant from €5,000 up to €30,000. By inference, the former is for smaller firms to benefit and the latter for larger firms and intermediary organisations.
A close examination of Caribbean Export's vision and mission, suggests that the Agency is preferring to work with firms that already have some degree of competitive advantage, to be able indeed to achieve the status of a world class brand, resulting from the assistance received. Indeed, the name and objectives of Caribbean Export emphasize that the agency is primarily concerned with helping firms to export and trade, not just produce for local needs. The objective of working with top and medium level firms is one that many competitiveness programmes prefer, as it shows that the grant has a significant chance of being successful in generating additional export revenue in the near to medium term.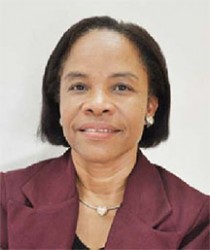 These objectives, coupled with the mechanism for actually utilising the facility reinforces the impression that firms with a meaningful hold in its market, or that are export or market ready, are preferred (Caribbean Export has other objectives like helping disadvantaged regions and environmental issues). The catch with the Caribbean Export grant fund is that the firm must be able to pre-finance its investment and then get reimbursed from the agency. Caribbean Export says this clearly in its Call for Proposals, but in the past we did not believe that this condition was real. This condition has severely restricted many firms from benefiting from the fund's facility. Caribbean Export officials have explained that the reimbursable nature of the scheme and its detailed procurement conditions are intended to promote accountability and transparency in the use of the fund. One official explained to me that in the past countries in Caricom have received millions in grant assistance and yet have not much to show for it. So, the reimbursement procedures force firms to procure items directly requested for its export business and as stipulated in the proposal to Caribbean Export.
The result is that, for the larger grant, should the firm want the maximum of €30,000, then the firm must have in its cash flow around $10 million (Caribbean Export's contribution plus the 30% contribution from the firm) or be able to borrow this amount for approximately 6 months to 1 year until Caribbean Export reimburses. Caribbean Export guidelines allow for 2 reimbursements during the project's life of between 6-8 months.
These objectives implicit in the Caribbean Export scheme are commendable. But a wide range of Guyanese firms and sectors, on hearing about Caribbean Export facility felt that this was at least some relief to their financing needs for equipment, marketing, product development, standards and quality control etc. The availability of the scheme indeed raised high hopes among local firms. Many of these have little or no exports, some already export, some have no access to bank financing, or do not wish the effort to add more loans to already existing debt. The result is that the reimbursement conditions have locked many Guyanese firms and intermediary organisations out from being able to use the grant even if Caribbean Export approves the grant. From this writer's knowledge, there has possibly been only a 15-25% utilisation of funding approved by Caribbean Export for projects in 2012 (subject to correction by Caribbean Export).
So in Guyana there has been low level of applications, and low level of utilisation among the comparatively few approved projects.  For example the Caribbean Export publication 'Primed for Success' reveals that between 2008 to 2010 Guyana submitted just 7 out of 476 applications, 2 of which were approved. Submissions and success rate has improved since then, and the result is that Guyana has not received much of the funding from the almost €3 million 9th EDF direct assistance grant scheme.
In the call of March 2014, we saw a greater understanding of the scheme's possibilities based on past experience. Many of the firms who applied noted that they will be borrowing most of the fund applied for from the bank to execute the project, and have the ability to attract such a loan. It may be that this is the tier of firms that Caribbean Export, like many other competitiveness projects is seeking to assist. This very fact also implies that many firms and budding sectors are being excluded from access. They include honey, fashion, small agro-processors and their respective associations.
 Suggestions for improvement
Many development programmes tend to operate on an iterative basis, adjusting as they go along to better serve the needs of the intended beneficiaries. For Guyanese firms to be better able to utilise the fund from the Caribbean Export scheme, some combination of the following has to happen:
•   On the supply side, can the requirement of 100% up front financing be revised for countries such as Guyana? Many firms in Guyana will need to borrow this money from the bank to be able to execute the project, when in fact, giving a grant is presumably to avoid an enterprise having to avoid the hurdles and collateral to obtain a loan from a bank.
•   Can the fund be decentralized, with each country having a local Caribbean Export office or sub-office or even representation, which brings the service closer to beneficiary needs? The Intergovernmental Agreement notes: "Whenever deemed necessary, the agency may establish sub-regional offices in any one member state." We believe that the general interest of all Cariforum states is Caribbean Export's mandate, so then representation should be made for such a kind of decentralisation that facilitates real access.
•   On the demand side, to better absorb the fund, future calls would have to see more medium size and larger firms in Guyana coming forward to apply for the fund and small firms who have the cash flow to pre-finance the project. This writer does not have full information on how many firms applied for the March 2014 call. The thing is though, many of the medium or larger firms do not seem keen to want the trouble of applying for Caribbean Export Funding either through lack of knowledge of how it works, or the need to avoid the paperwork and the reimbursement process.
The final point we make is that there seems to be room for some adjustments to the Caribbean Export mode of delivery.
Comments

A scheduled visit here by a Brazilian trade and investment delegation originally due to take place this month as a follow-up to one to Brazil by a team of Guyanese state officials last May has been postponed until mid-February, Stabroek Business has been informed.

Roraima Airways Chief Executive Officer Captain Gerry Gouveia says that the "legitimate concern" over the recent delay in returning home experienced by a number of Cubans on account of mechanical defects to the Air Aruba aircraft should not be allowed to overshadow the significance of the service to promoting "friendships and business ties" between Cuba and Guyana.   

Work towards the creation of a Secured Transaction Regime in Guyana is being accelerated through a collaborative arrangement between the Government of Guyana and the Inter-American Development Bank.

A letter written to the Managing Director of the majority Russian-owned    Bauxite Company of Guyana Inc.
Information released by the Small Business Bureau (SBB) last week indicates that during last year the agency facilitated a total of fifty loans to clients   valued at $269.7 million and up to November 30, 49 of those loans valued at $221.8 million were disbursed.