(Trinidad Guardian) Radisson's new hotel in Trinidad, previously the Crowne Plaza Hotel, will have a "dramatic" impact on the hotel industry in T&T, said Maxine Richards, director of marketing at Radisson Trinidad Hotel.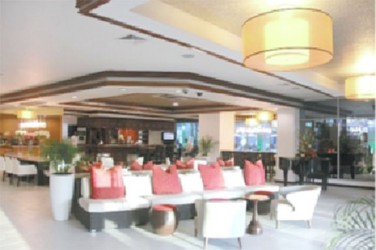 "A new brand has come into the country. That is enough of a change for the competitors. They will be looking to see how they can start to compete with this new brand. The impact on the market will be dramatic. The Radisson brand has a lot of standards other hotels do not offer, plus they are part of the Carlton Rezidor Group, which also has the largest travel agency in the world. This would also attract Radisson customers from all over the world to Trinidad," she told the Business Guardian on Monday.
Radisson Hotels is an international hotel company with more than 420 locations in 73 countries. The first Radisson Hotel was built in 1909 in Minneapolis, Minnesota, United States.
As reported in the media, Radisson Trinidad's managing director Daniel Nicholas has said the more than $30 million "transformation" bill for the hotel shows confidence in the economy.
Richards pointed out there was a Radisson in Tobago many years ago.
"This brand may be new for a lot of people here in T&T. This is the first time we have one in Trinidad, but there used to be one in Tobago many years ago. The average person who may be in their 30s and below would not really remember that brand. It is a large growing brand, there are about 150 Radisson branches worldwide."
She explained this is the third Radisson Hotel in the Caribbean, which belongs to the Issa Nicholas Group.
"These three hotels fall under the Issa Nicholas Group. In April or May last year, we launched the Radisson Aquatica Beach Resort in Barbados. In December 2013, we launched Radisson Grenada Beach Resort," Richards said.
She said the hotel brand the Issa Nicholas Group had a franchise for before was Crowne Plaza, but it did not offer the kind of dynamism that was needed to compete in the market.
Before Crowne Plaza, there was the Holiday Inn Hotel, which began operations in 1976.
Around the Web