ATLANTA,  (Reuters) – A celebrity hair stylist has accused rapper and former "American Idol" judge Nicki Minaj of stealing his designs for the colorful wigs that helped boost her career, according to a federal lawsuit filed on Friday seeking $30 million in compensation.
Terrence Davidson, whose celebrity clients include singers Patti LaBelle and Jennifer Hudson, began working for Minaj in 2010 and designed her wigs for high-profile events worldwide, the suit filed in Atlanta said.
The rapper also wore Davidson-designed wigs in a music video for the song "Super Bass," according to the lawsuit. One of Minaj's best-known wigs is called the "Pink Upper Bun."
Davidson, 41, said he and Minaj's staff discussed a joint business venture that would include selling wigs and creating a reality television show about a celebrity wig stylist.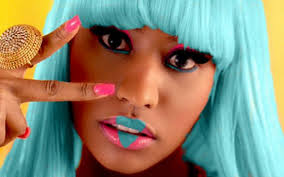 But the performer and her representatives in 2012 "took active steps to isolate Mr. Davidson and preclude him from the notoriety he deserved for his wig designs," the lawsuit said.
Davidson stopped working for Minaj more than a year ago, and now the pop star is copying his wig designs and selling them online, he alleged.
Minaj "took a number of his popular wig designs, without his consent, and used them to start her own wig line," said the lawsuit.
Davidson's representatives claim it is the first-ever intellectual property dispute over wigs.
A spokesperson for Minaj could not immediately be reached for comment.
Minaj, who also is known for her extravagant stage performances, won the American Music Awards' favorite rap/hip hop artist and rap/hip hop album of the year for "Pink Friday: Roman Reloaded" in 2012.
Comments

DENVER, (Reuters) – Taylor Swift won her trial against a Colorado radio personality yesterday after a jury found that the former DJ assaulted and battered the pop star by groping her bare bottom, and awarded her the symbolic $1 in damages she had sought.

(Reuters) The Indian government dismissed the controversial chief of its movie censorship panel on Friday, following months of criticism from Bollywood film-makers and fellow panelists angered by attempts to sanitise art and popular culture.

CROPREDY, England,  (Reuters) – Grammy award-winner Petula Clark sang her global hit "Down-town" about as far from "where the neon signs are pretty" as she could at the weekend — to thousands in a field in rural England.
(Reuters) – Bruce Springsteen is headed to Broadway for an eight-week solo theater run that he says will feature "just me, the guitar, the piano and the words and music." "Springsteen on Broadway" will start Oct.
VANCOUVER,  (Reuters) – "Deadpool" star Ryan Reynolds said yesterday that actors and crew were "heartbroken, shocked and devastated" at the death of a driver in a motorcycle stunt in Vancouver that went wrong.