PARIS, (Reuters) – Rainy skies did not deter the fashionistas from gathering this week in Paris – with singer Rihanna this season's front-row "It" girl – as the Fall/Winter ready-to-wear collections promised cold weather looks to warm the iciest of hearts.
As winter refused to say goodbye in the City of Light, Dior head designer Raf Simons resuscitated his "flower woman" on Friday, this time sheathing her in doubled-breasted power suits with white laces up the sides.
That boudoir feel was nowhere to be seen, however, in the billowing quilted nylon dresses and skirts that ended the show – unless Simons was envisioning a high-fashion sleeping bag.
Still, the audacious fabric and colour combinations, such as emerald green and fuchsia, kept fans of the house of Dior buzzing, and Rihanna, who sipped champagne from the front row at Lanvin the night before, slipped backstage to schmooze with Simons.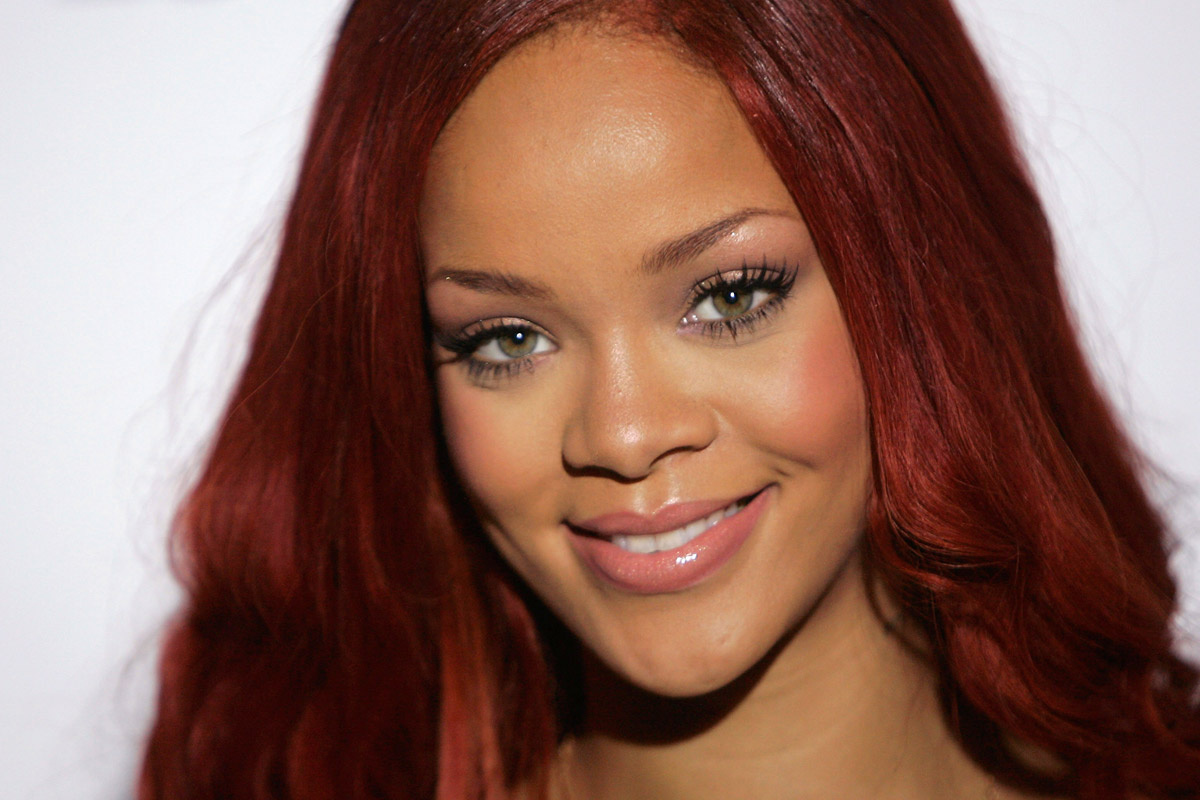 Designer ready-to-wear, or pret-a-porter in French, is an 85-billion-euro ($116 billion) global business, according to Euromonitor, and the fashion week that runs from Tuesday through to March 3 is a major advertising weapon for brands.
Rihanna, one of many celebrities including model Miranda Kerr and actress Jessica Alba who cropped up this week, did not let the weather get her down. At a Lanvin after-party, the "Umbrella" pop star showed up in a see-through fishnet top, while at Dior, black-gartered stockings peeked out underneath a red coat.
CABLE-KNITS WITH BARED FLESH
Despite Rihanna's opting for bared flesh, a cold-weather outdoor vibe seemed to infuse the week's presentations, with Gisele Bundchen closing the Balenciaga show with a top that was part grey wool ski sweater and part black satin blouse.
That modern ski chalet mood infused the collection from Artistic Director Alexander Wang, who used zippers, hems of leather and perforated fabrics to bring a sportswear feel to the couture house's ultra-modern silhouettes.
Barbara Bui presented a cozy collection of cable-knit ponchos and sweaters in winter white, although her midriff-baring black cropped jackets were more downtown than alpine.
And at Balmain, designer Olivier Rousteing took inspiration from Africa in a leopard-infused collection that transformed his models into modern Masai goddesses.
With cargo pants front and centre, Rousteing combined khaki leather and suede in a warrior-inspired looks, complete with armour-like tunics cinched at the waist, and intricate and elegant roped creations.
While black tends to predominate in most fall-winter collections, splashes of colour emerged in unlikely combinations. Mustard and leopard combos at Carven, the unexpected spring-like lavender at Nina Ricci, the pink, yellow and navy florals at Dries Van Noten or Dior's maroon juxtaposed with fuchsia, all provided a jolt.
That maroon colour cropped up repeatedly during the week, including at Chalayan and at Rick Owens, where the programme notes described the shade as "dried blood."
Despite the front-row stars, the crush of photographers and the glamourous catwalks that make fashion week what it is, sales of French ready-to-wear are expected to shrink for the seventh straight year in 2014, according to estimates from the French Fashion Institute.
Comments

DENVER, (Reuters) – Taylor Swift won her trial against a Colorado radio personality yesterday after a jury found that the former DJ assaulted and battered the pop star by groping her bare bottom, and awarded her the symbolic $1 in damages she had sought.

(Reuters) The Indian government dismissed the controversial chief of its movie censorship panel on Friday, following months of criticism from Bollywood film-makers and fellow panelists angered by attempts to sanitise art and popular culture.

CROPREDY, England,  (Reuters) – Grammy award-winner Petula Clark sang her global hit "Down-town" about as far from "where the neon signs are pretty" as she could at the weekend — to thousands in a field in rural England.
(Reuters) – Bruce Springsteen is headed to Broadway for an eight-week solo theater run that he says will feature "just me, the guitar, the piano and the words and music." "Springsteen on Broadway" will start Oct.
VANCOUVER,  (Reuters) – "Deadpool" star Ryan Reynolds said yesterday that actors and crew were "heartbroken, shocked and devastated" at the death of a driver in a motorcycle stunt in Vancouver that went wrong.