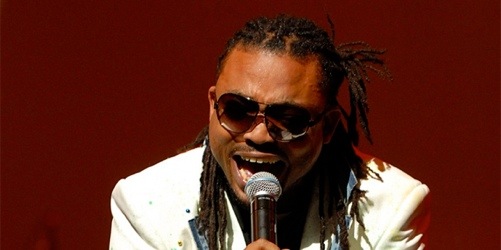 (Trinidad Express) Defending Power Soca Monarch king Machel Montano retained his title despite getting stiff challenges from Hollice "Mr Kill@" Mapp, Neil Iwer George and Destra Garcia at the 2014 International Soca Monarch competition at the National Stadium in Port of Spain yesterday.
The Carnival showpiece, dubbed "Fantastic Friday", saw Montano used a host of dancers, including break dancers, and less props as he's renowned for in his presentation of "Ministry Of The Road."
Clad in a yellow suit and black tie, Montano was able to energise the crowd as his dancers went through a high intensity routine while a member of his supporting cast attempted to smash up a piece of road, the one noticeable prop used, with a sledgehammer.
Mr Kill@, who was considered a serious contender to dethrone Montano, finished in a historic three-way tie for second with Destra Garcia and Neil Iwer George.
During the performing of his immensely popular "Rolly Polly", the Grenadian soca artiste did a handstand on the back of two of his rolly polly dancers before introducing his major prop, a rolly polly machine.
He had a slim young lady enter the machine to be subsequently transformed into a 'Rolly Polly' woman, almost four times her original size.
Iwer, as usual, showed he still possessed the uncanny ability to get the crowd to respond to his every urging while delivering "Mama Oye" while Garcia gave a polished performance of her 2014 hit "Mash Up."
But they were unable to remove the king off his Power throne.
In the Groovy category, however, Kerwin Du Bois was able to accomplish what the others failed to do – dethrone Montano.
Du Bois' "Too Real" proved to be too groovy for Montano's "Happiest Man Alive" as he won the approval of the judges and the crowd.
Montano took second with "Big People Party" securing third position for Darryl "Farmer Nappy" Henry and Garcia rounding out the top four with "First Time."
Results
Power Soca Monarch
1. Machel Montano – :Ministry Of The Road"
2. Hollice "Mr Kill@" Mapp – "Rolly Polly"
2. Neil Iwer George – "Mama Oye"
2. Destra Garcia – "Mash Up"
Groovy Soca Monarch
1. Kerwin Du Bois – "Too Real"
2. Machel Montano – "Happiest Man Alive"
3. Darryl "Farmer Nappy" Henry – "Big People Party"
4. Destra Garcia – "First Time"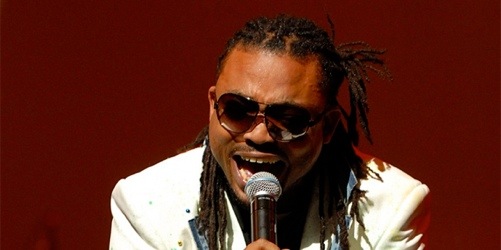 Comments

DENVER, (Reuters) – Taylor Swift won her trial against a Colorado radio personality yesterday after a jury found that the former DJ assaulted and battered the pop star by groping her bare bottom, and awarded her the symbolic $1 in damages she had sought.

(Reuters) The Indian government dismissed the controversial chief of its movie censorship panel on Friday, following months of criticism from Bollywood film-makers and fellow panelists angered by attempts to sanitise art and popular culture.

CROPREDY, England,  (Reuters) – Grammy award-winner Petula Clark sang her global hit "Down-town" about as far from "where the neon signs are pretty" as she could at the weekend — to thousands in a field in rural England.
(Reuters) – Bruce Springsteen is headed to Broadway for an eight-week solo theater run that he says will feature "just me, the guitar, the piano and the words and music." "Springsteen on Broadway" will start Oct.
VANCOUVER,  (Reuters) – "Deadpool" star Ryan Reynolds said yesterday that actors and crew were "heartbroken, shocked and devastated" at the death of a driver in a motorcycle stunt in Vancouver that went wrong.