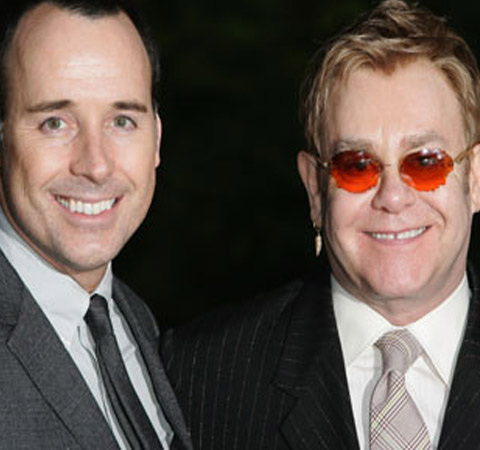 LOS ANGELES,  (Reuters) – British singer Elton John will marry long-time partner David Furnish now that Britain's legalization of gay marriage has been put into effect, the singer said in an interview on Monday.
John, 67, told NBC's "Today" host Matt Lauer that he and Furnish, who were one of the first couples to become united when Britain legalized the Civil Partnership Act in December 2005, will marry in a small ceremony this year, as early as May.
"We'll do it very quietly," the singer said. "But we will do it and it will be a joyous occasion and we will have our children."
John and Furnish have two children born via surrogate, Zachary, 3, and one-year-old Elijah. The singer said he was "very proud of Britain" and the progress made to make gay marriage legal.
"Having our civil partnership was an incredible breakthrough for people that have campaigned for a long time – through the '60s and the '50s in England when it was so hard to be gay and hard to be open about it. And it was a criminal act," the singer said.
"So for this legislation to come through is joyous, and we should celebrate it," he added.
John is one Britain's most prominent musicians and gay celebrities, and has often used his status in the music world to make a statement on lesbian, gay, bisexual and transgender equality. Earlier this year, the singer wrote a 500-word statement criticizing Russia's ban on homosexual propaganda.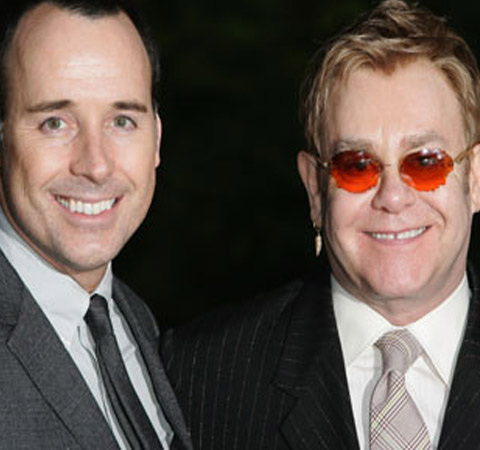 Britain's Prime Minister David Cameron hailed the country's first gay marriages last week when the law came into force, saying that no one should be denied their right to marry because of their sexual orientation.
The decision has caused rifts in Cameron's Conservative Party where many are opposed to same-sex marriage as it goes against their Christian beliefs.
The 2005 Civil Partnership Act allowed same-sex couples to have the same legal rights as marriage, but not the distinction of marriage.
Comments

DENVER, (Reuters) – Taylor Swift won her trial against a Colorado radio personality yesterday after a jury found that the former DJ assaulted and battered the pop star by groping her bare bottom, and awarded her the symbolic $1 in damages she had sought.

(Reuters) The Indian government dismissed the controversial chief of its movie censorship panel on Friday, following months of criticism from Bollywood film-makers and fellow panelists angered by attempts to sanitise art and popular culture.

CROPREDY, England,  (Reuters) – Grammy award-winner Petula Clark sang her global hit "Down-town" about as far from "where the neon signs are pretty" as she could at the weekend — to thousands in a field in rural England.
(Reuters) – Bruce Springsteen is headed to Broadway for an eight-week solo theater run that he says will feature "just me, the guitar, the piano and the words and music." "Springsteen on Broadway" will start Oct.
VANCOUVER,  (Reuters) – "Deadpool" star Ryan Reynolds said yesterday that actors and crew were "heartbroken, shocked and devastated" at the death of a driver in a motorcycle stunt in Vancouver that went wrong.