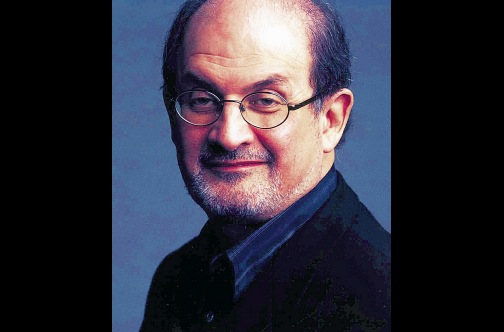 (Jamaica Observer) Salman Rushdie, author of the novel, The Satanic Verses, for which Iran's Ayatollah Khomeini issued a death sentence or fatwa against him, is to visit Jamaica in May this year.
Rushdie will be among a mouth-watering line-up of literary stars to appear at this year's Calabash International Literary Festival to be staged at Jake's in the normally quiet Treasure Beach fishing village in St Elizabeth. The festival runs from May 30 to June 1.
Rushdie, a Briton of Indian descent, published The Satanic Verses, his fourth novel, in 1988 and a year later was telephoned by a BBC journalist and told that he had been 'sentenced to death' by the Ayatollah Khomeini who accused him of being "against Islam, the Prophet and the Quran", according to Rushdie's website.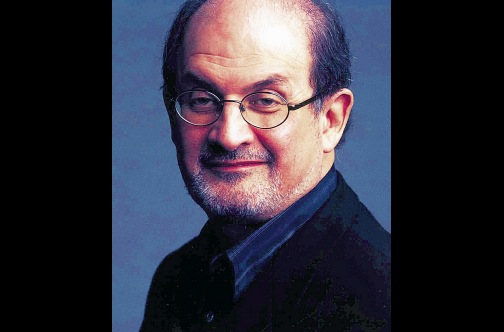 The author thought he had done a work inspired in part by the life of Prophet Muhammad who is worshipped by Islamists. The title is said to refer to the 'satanic verses', a group of alleged Quranic verses that allow intercessory prayers to be made to three Pagan Meccan goddesses. In the United Kingdom, the novel received great reviews, placing him among the finalists for the 1988 Booker Prize and winning the 1988 Whitbread Award for novel of the year.
But within months Rushdie was enemy number one for radical Islamists who accused him of blasphemy and mocking their faith. A fatwa calling for his death to be executed by any Islamist was issued by Ayatollah Ruhollah Khomeini, then Supreme Leader of Iran, on 14 February 1989. Reports are that the fatwa was followed by several failed assassination attempts on Rushdie's life. He has since been under police guard.
According to his website, Rushdie's life has been an extraordinary story of how a writer was forced underground, moving from house to house, with the constant presence of an armed police protection team.
"He was asked to choose an alias that the police could call him by. He thought of writers he loved and combinations of their names; then it came to him: Conrad and Chekhov – Joseph Anton," the website said.
This story is told in his memoir in which he writes feelingly about the sometimes grim, sometimes comic realities of living with armed policemen, and of the close bonds he formed with his protectors; of his struggle for support and understanding from governments, intelligence chiefs, publishers, journalists, and fellow writers; and of how he regained his freedom, the website said.
Comments

LOS ANGELES, (Reuters) – Woody Allen's adopted daughter gave a tearful television interview yesterday, giving details of an alleged molestation by the filmmaker more than 25 years ago.

MUMBAI, (Reuters) – India's Supreme Court yesterday cleared the way for the release of a controversial Bollywood movie based on an epic poem about a 14th-century queen, a day after its producers went to court to fight bans by several states.

LONDON, (Thomson Reuters Foundation) – British-Indian sculptor Anish Kapoor donated $1 million to five charities working with refugees worldwide on Wednesday in a bid to alleviate a record-breaking global displacement crisis.

PARIS, (Reuters) – French activist and former actress Brigitte Bardot said many actresses sexually provoke film producers to win roles and then complain about harassment to get attention.

LOS ANGELES,  (Reuters) – Oprah Winfrey became the first black woman to be awarded a Golden Globe for lifetime achievement on Sunday, delivering an impassioned speech in support of those who have exposed sexual misconduct in Hollywood and beyond.