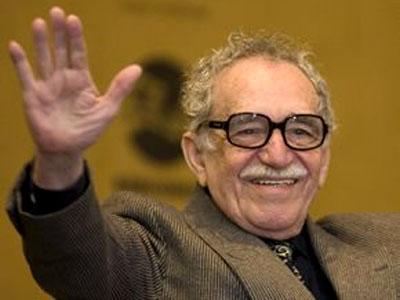 MEXICO CITY, (Reuters) – Fans and family paid their last respects to much-loved Colombian author Gabriel Garcia Marquez on Monday, leaving flowers and playing music in a colorful remembrance of the Nobel laureate and giant of Latin American literature.
Hundreds thronged outside Mexico City's Palace of Fine Arts, a domed jewel of early 20th century architecture, to lay bouquets and see the urn containing the ashes of the pioneer of magical realism and author of "One Hundred Years of Solitude".
Garcia Marquez died in Mexico on Thursday, at age 87.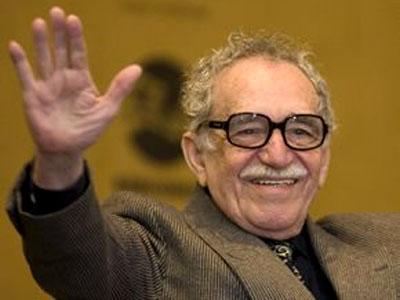 Mourners used umbrellas to shield themselves from the sun as they bade farewell to Garcia Marquez, who was known to friends and fans alike as "Gabo", while some struck up music, playing on tambourines and maracas.
Inside, a few guests cried out "Gabo" as the author's ashes entered in a box into the Palace of Fine Arts, where Mexican President Enrique Pena Nieto and his Colombian counterpart, Juan Manuel Santos, gave thanks for his life as evening fell.
"A great, really great man has left us," Pena Nieto said. "But his work remains with us."
Colombia is due to hold a separate memorial on Tuesday, and Santos said Garcia Marquez had achieved "eternal glory."
"More than simply the Colombian, he brought to his works the very essence of the Latin American being," he said.
After the presidents spoke, thousands of yellow paper butterflies blew out of the columned entrance of the palace into the night sky, harking back to a character from "One Hundred Years of Solitude" who is followed by the winged insects.
LOVE OF LITERATURE
Fellow authors lavished praise on the 1982 Nobel Prize winner Garcia Marquez after his death, and political leaders across the world were quick to pay their respects.
The works of the author, whose smiling face beamed out from posters on the walls of the Palace of Fine Arts, have sold in the tens of millions, captivating highbrow literary critics and tapping into the region's everyday myth making.
"He awakened in me a love of literature and he will always be unique for me because he marked my life," said Monserrat Paredes, a 27-year-old biologist carrying a bouquet of yellow roses, Garcia Marquez's favorite. "His genius didn't make him immortal, although he is for me," she said in tears.
Monica Arrisson, a 55-year-old math teacher visiting Mexico City from the northern state of Chihuahua, said Garcia Marquez was "the biggest there was in Latin America."
Though he wrote stories, essays and short novels in the 1950s and early 1960s, he did not find fame until "One Hundred Years of Solitude" was published in 1967. Late Mexican author Carlos Fuentes dubbed it "Latin America's Don Quixote."
The novel tells the story of seven generations of the Buendia family in the fictional village of Macondo, based on the Colombian town of Aracataca, where Garcia Marquez was born.
Combining miraculous and supernatural events with details of everyday life, Garcia Marquez used the novel to explore the political landscape of Latin America. It sold more than 30 million copies and helped fuel a boom in Latin American fiction.
He followed his best-known novel with other major works including "Autumn of the Patriarch," "Love in the Time of Cholera" and "Chronicle of a Death Foretold."
Comments

DENVER, (Reuters) – Taylor Swift won her trial against a Colorado radio personality yesterday after a jury found that the former DJ assaulted and battered the pop star by groping her bare bottom, and awarded her the symbolic $1 in damages she had sought.

(Reuters) The Indian government dismissed the controversial chief of its movie censorship panel on Friday, following months of criticism from Bollywood film-makers and fellow panelists angered by attempts to sanitise art and popular culture.

CROPREDY, England,  (Reuters) – Grammy award-winner Petula Clark sang her global hit "Down-town" about as far from "where the neon signs are pretty" as she could at the weekend — to thousands in a field in rural England.
(Reuters) – Bruce Springsteen is headed to Broadway for an eight-week solo theater run that he says will feature "just me, the guitar, the piano and the words and music." "Springsteen on Broadway" will start Oct.
VANCOUVER,  (Reuters) – "Deadpool" star Ryan Reynolds said yesterday that actors and crew were "heartbroken, shocked and devastated" at the death of a driver in a motorcycle stunt in Vancouver that went wrong.