LOS ANGELES, (Reuters) – A man who has sued "X-Men" filmmaker Bryan Singer claiming he had raped him as a teenager named three more Hollywood executives in lawsuits filed on Monday, alleging sexual abuse and rape and seeking damages exceeding $10 million.
Michael Egan, 31, who was an aspiring teen actor in Los Angeles, said television executives Garth Ancier and David Neuman and entertainment firm executive Gary Goddard were part of an underage sex ring in Hollywood in late 1999 and 2000 that had abused Egan.
A representative for Goddard said he was out of the country currently. Goddard will "review the complaint and respond appropriately. Based on what we understand the allegations to be, the complaint is without merit," the representative said.
Ancier did not respond to calls and emails seeking comment, and Neuman could not immediately be reached.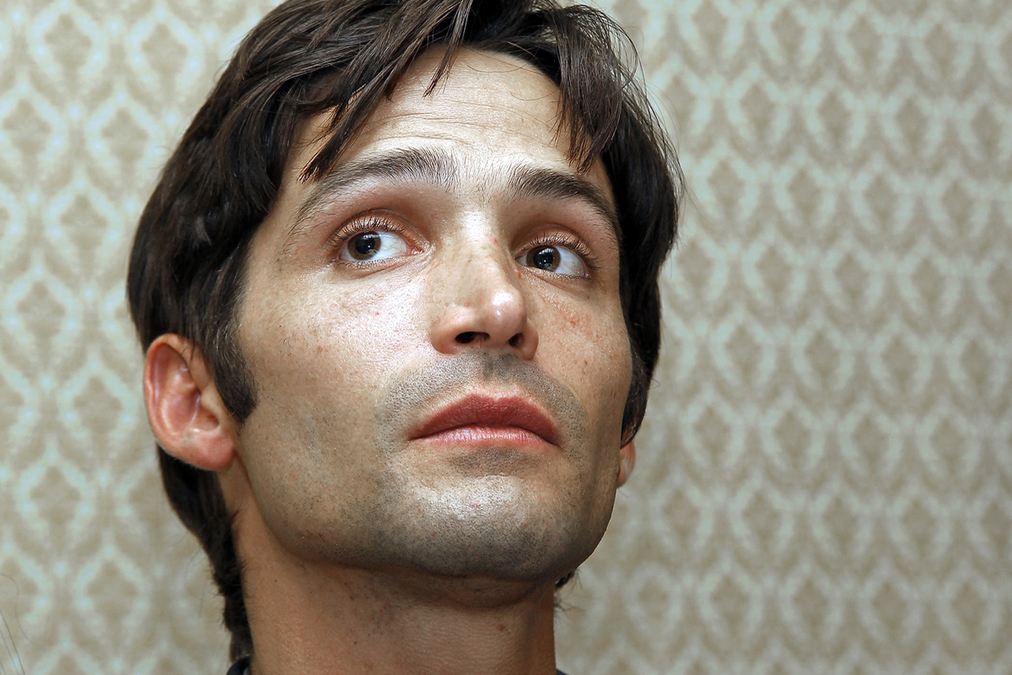 In a news conference on Monday, Egan was accompanied by his mother Bonnie Mound and attorney Jeff Herman. He told reporters that he had faced backlash since last week when he filed his lawsuit against Singer, whose "X-Men: Days of The Future Past" film will open in U.S. theaters next month.
"Going through this and being attacked, you see why victims don't come forward. It doesn't make it a very pleasant thing to stand up to," Egan said. He did urge other victims to come forward, saying, "We have people that can protect us now."
In the lawsuits against each individual, Egan alleged that he was induced or coerced into sexual activity at "infamous and degenerate parties" hosted by former entertainment business executive Marc Collins-Rector, a registered sex offender.
Egan also alleged that the sexual abuse continued on trips to Hawaii, where he said he was inappropriately touched and made to consume alcohol and drugs, and forced into anal and oral sex.
SUITS FILED IN HAWAII
The three civil lawsuits against Ancier, Goddard and Neuman were filed on Monday in federal court in Hawaii. Each suit has four counts including battery and assault, requesting both compensatory and punitive damages.
Herman said they will be asking for monetary damages over $10 million, which will be decided by a jury if the case is admitted in court.
Egan's mother cried throughout the half-hour news conference, saying she tried to help her son contact the FBI and Los Angeles police department 14 years ago to report the abuses.
"It's not about money. It's about disarming these pedophiles who use their wealth and power to escape justice," she said.
Ancier, 56, previously held roles as a top programmer at Fox and NBC, rising the ranks to become president of NBC Entertainment, according to film website IMDB.com. He has overseen and developed programs such as "The Cosby Show," "Ricki Lake" and "Home Improvement."
Goddard, 59, has worked with shows on television according to IMDB.com, and his company The Goddard Group has also created attractions at theme parks including Universal Studios, according to the company website.
Neuman was formerly the president of Walt Disney TV and chief programming officer at CNN, according to LinkedIn, and is the president and executive producer of Blackrock Productions.
Last week, Egan filed a lawsuit against director Singer, alleging that the filmmaker used his influence as a Hollywood insider as well as a range of drugs and alcohol to force anal and oral sex on Egan while promising him film roles.
Singer, 48, directed 2000's "X-Men" and its 2003 sequel "X2," and is also signed on to direct the next installment in the franchise, "X-Men: Apocalypse," for Fox, scheduled to be released in 2016.
Fox said in a statement last week that the lawsuit was a "personal matter" for the director, adding "these are serious allegations, and they will be resolved in the appropriate forum." The director's lawyer, Marty Singer, said in a statement they will be "bringing a claim for malicious prosecution" against Egan and his lawyer.
Comments

DENVER, (Reuters) – Taylor Swift won her trial against a Colorado radio personality yesterday after a jury found that the former DJ assaulted and battered the pop star by groping her bare bottom, and awarded her the symbolic $1 in damages she had sought.

(Reuters) The Indian government dismissed the controversial chief of its movie censorship panel on Friday, following months of criticism from Bollywood film-makers and fellow panelists angered by attempts to sanitise art and popular culture.

CROPREDY, England,  (Reuters) – Grammy award-winner Petula Clark sang her global hit "Down-town" about as far from "where the neon signs are pretty" as she could at the weekend — to thousands in a field in rural England.
(Reuters) – Bruce Springsteen is headed to Broadway for an eight-week solo theater run that he says will feature "just me, the guitar, the piano and the words and music." "Springsteen on Broadway" will start Oct.
VANCOUVER,  (Reuters) – "Deadpool" star Ryan Reynolds said yesterday that actors and crew were "heartbroken, shocked and devastated" at the death of a driver in a motorcycle stunt in Vancouver that went wrong.