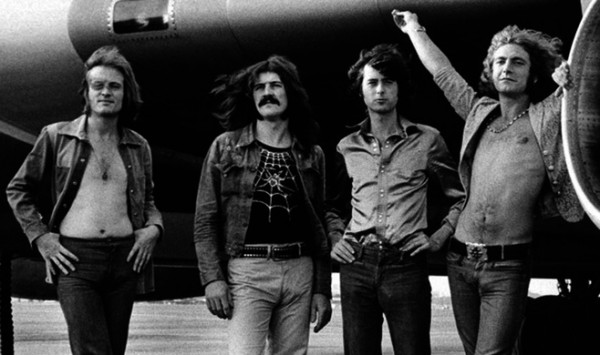 LONDON, (Reuters) – Legendary rockers Led Zeppelin said on Wednesday they will include previously unreleased songs in the first batch of reissues of their nine studio albums, including a version of their pulsating "Whole Lotta Love"
The reissues, remastered by guitarist Jimmy Page, will be launched on June 3 with deluxe editions of "Led Zeppelin", "Led Zeppelin II" and "Led Zeppelin III". Each album will include a second disc of unreleased music related to that album.
"The material on the companion discs presents a portal to the time of the recording of Led Zeppelin," Page is quoted as saying in a statement from the band.
"It is a selection of work in progress with rough mixes, backing tracks, alternate versions, and new material recorded at the time."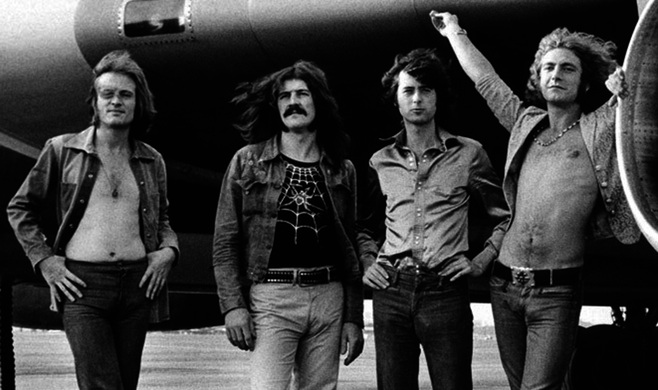 The companion audio for the band's 1969 debut album "Led Zeppelin" features a previously unreleased performance recorded in October of that year at the Olympia Theatre in Paris. The nine-song set features seven tracks from the album, including a 15-minute version of "Dazed And Confused".
"Led Zeppelin II" features some of the band's most famous tracks including "Ramble On" and "Heartbreaker" as well as "Whole Lotta Love," a fixture in the pantheon of classic rock 'n' roll songs.
Its companion audio contains alternate mixes of five songs from the album, including "Whole Lotta Love", plus backing tracks to "Thank You" and "Living Loving Maid (She's Just A Woman)," and the previously unreleased track "La La."
The nine tracks featured on the companion audio to "Led Zeppelin III" include outtakes of songs from the album as well as three previously unheard compositions: "Jennings Farm Blues", "Bathroom Sound", and the band's take on the blues classics "Keys To The Highway/Trouble In Mind."
Led Zeppelin was inducted into the Rock & Roll Hall of Fame in 1995, received a Grammy Lifetime Achievement Award in 2005 and a year later was awarded the Polar Music Prize in Stockholm.
Founding members John Paul Jones, Page and Robert Plant – along with Jason Bonham, the son of drummer John Bonham, who died in 1980, the year the band broke up – gave a tribute concert at London's O2 Arena in 2007 for the late Ahmet Ertegun, founder of the band's label, Atlantic.
Band members have since discounted the prospect of another reunion.
Comments

DENVER, (Reuters) – Taylor Swift won her trial against a Colorado radio personality yesterday after a jury found that the former DJ assaulted and battered the pop star by groping her bare bottom, and awarded her the symbolic $1 in damages she had sought.

(Reuters) The Indian government dismissed the controversial chief of its movie censorship panel on Friday, following months of criticism from Bollywood film-makers and fellow panelists angered by attempts to sanitise art and popular culture.

CROPREDY, England,  (Reuters) – Grammy award-winner Petula Clark sang her global hit "Down-town" about as far from "where the neon signs are pretty" as she could at the weekend — to thousands in a field in rural England.
(Reuters) – Bruce Springsteen is headed to Broadway for an eight-week solo theater run that he says will feature "just me, the guitar, the piano and the words and music." "Springsteen on Broadway" will start Oct.
VANCOUVER,  (Reuters) – "Deadpool" star Ryan Reynolds said yesterday that actors and crew were "heartbroken, shocked and devastated" at the death of a driver in a motorcycle stunt in Vancouver that went wrong.