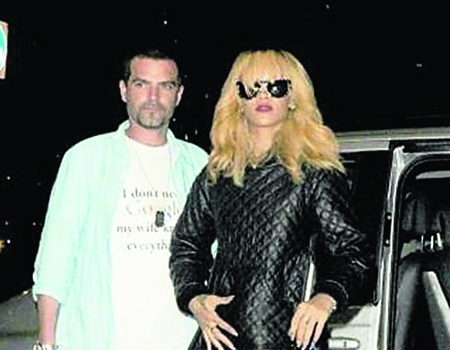 (Barbados Nation) Ireland's High Court is being asked to force Rihanna to withdraw comments she allegedly made about her former Irish head of security.
In an application to the court, Geoffrey Keating of Finglas in Dublin is alleging that Rihanna defamed him in a series of statements contained in an email she sent to him and his wife last year.
He is claiming the allegations made by the world-famous singer were untrue and is insisting they gravely injured his reputation and his business. He is seeking damages as a result.
According to Keating's lawyer, Keith Spencer, the businessman acted as head of security for the artiste while she was on tour between October 2012 and July last year.
The details of the alleged defamatory remarks were not disclosed in open court in Ireland but Keating's counsel was quoted by the Irish Independent newspaper as saying the allegations were "nauseatingly offensive".
He also claimed that the alleged defamation was made in phone calls by Rihanna to Keating's sister in July last year.
In response to Keating's request, Justice Michael Pert issued an order giving the plaintiff's lawyers the right to serve the Bajan with notice of the proceedings at her New York address. Justice Pert admitted he had no judicial knowledge of who Rihanna was but said he was satisfied the order to serve notice in New York was legally justified.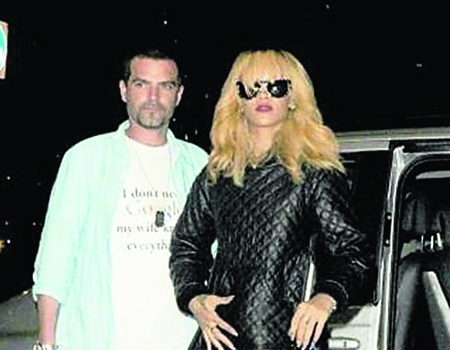 Apparently, Keating's solicitor, Gerald Kean, had attempted to serve notice of the proceedings on firms of solicitors in Ireland and Britain but they declined to accept it on the grounds they were not authorised to accept it on Rihanna's behalf.
That was why Keating and his attorney sought court permission to act in New York where Rihanna owns a luxury penthouse apartment on Lafayette Street in Soho.
The plaintiff is asking the court to order Rihanna to publish a correction of the alleged defamation.
Comments

LOS ANGELES, (Reuters) – Woody Allen's adopted daughter gave a tearful television interview yesterday, giving details of an alleged molestation by the filmmaker more than 25 years ago.

MUMBAI, (Reuters) – India's Supreme Court yesterday cleared the way for the release of a controversial Bollywood movie based on an epic poem about a 14th-century queen, a day after its producers went to court to fight bans by several states.

LONDON, (Thomson Reuters Foundation) – British-Indian sculptor Anish Kapoor donated $1 million to five charities working with refugees worldwide on Wednesday in a bid to alleviate a record-breaking global displacement crisis.

PARIS, (Reuters) – French activist and former actress Brigitte Bardot said many actresses sexually provoke film producers to win roles and then complain about harassment to get attention.

LOS ANGELES,  (Reuters) – Oprah Winfrey became the first black woman to be awarded a Golden Globe for lifetime achievement on Sunday, delivering an impassioned speech in support of those who have exposed sexual misconduct in Hollywood and beyond.