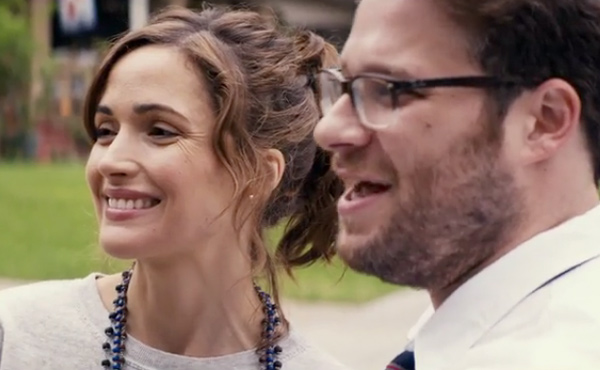 LOS ANGELES/NEW YORK, (Reuters) – Raunchy adult comedy "Neighbors", starring Seth Rogen as a family man who moves next to a frat house, kicked superhero movie "The Amazing Spider-Man 2" off the top spot on U.S. and Canadian box office charts over the weekend.
"Neighbors" earned $51.1 million in ticket sales to lead all movies from Friday through Sunday, according to estimates from tracking firm Rentrak.
"Spider-Man 2", last weekend's box office winner, took in $37.2 million to finish second, ahead of comedy "The Other Woman" with $9.3 million.
Rogen stars in "Neighbors" as a married former party guy transitioning into suburban parenthood with his wife, played by Rose Byrne.
Rogen's character wages war with the neighboring frat house and its obnoxious president, played by "High School Musical" star Zac Efron.
"Neighbors" far exceeded pre-weekend forecasts for a debut of $35 million to $40 million. The movie cost $18 million to make, according to the Box Office Mojo website.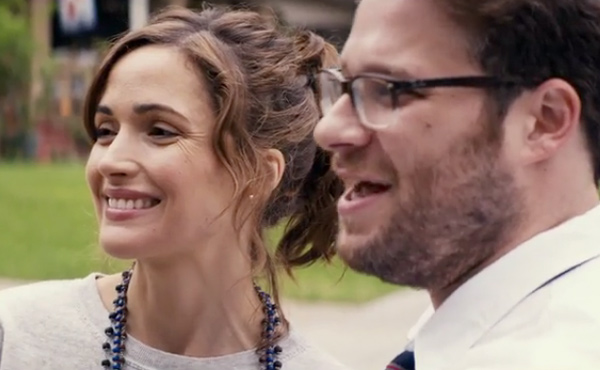 Its success follows other adult comedy hits such as "Bridesmaids", "Ted" and last summer's "This is the End", also starring Rogen.
"This was the little engine that could," said Nikki Rocco, president for domestic distribution at Universal Pictures, the unit of Comcast Corp that distributed "Neighbors".
The film got a boost by playing especially well with female and older audiences, she said.
The opening was among the best-ever for an R-rated comedy, according to Rentrak.
The take for "Spider-Man 2", one of a string of big-budget superhero and monster movies Hollywood is releasing in the coming weeks, dropped nearly 60 percent from its opening weekend, bringing its domestic haul to $148 million.
The franchise's previous film in 2012 reached $262 million, according to Boxofficemojo.
The global total for the sequel stands at just over $550 million through Sunday, distributor Sony Corp said.
The film stars Andrew Garfield as the web-slinging superhero and Emma Stone as Gwen Stacy, the girlfriend of Spider-Man's alter-ego Peter Parker, in a follow-up to a 2012 blockbuster.
"The drop we had is right in the realm of what we would expect it to be" for films of that scale, said Rory Bruer, president of worldwide distribution for Sony Pictures Entertainment.
He added: "We're well on our way toward meeting and exceeding our goals."
DOROTHY RETURNS
The faith-based drama "Heaven Is for Real", also released by Sony, took fourth place with $7 million for a total just over $75 million in its fourth week in release.
Disney's "Captain America: The Winter Soldier" rounded out the top five, taking in $5.9 million.
Another Sony release, new comedy "Mom's Night Out", earned $4.2 million at North American (U.S. and Canadian) theaters, only managing the No. 7 spot.
The film follows female friends who head out for a grown-up evening while their husbands watch the kids.
It was followed by new release "Legends of Oz: Dorothy's Return", an animated sequel to "The Wizard of Oz" story, which grossed $3.7 million at domestic theaters. The film features the voices of Lea Michele, Dan Aykroyd and Kelsey Grammer.
"The Other Woman" was released by 20th Century Fox, a unit of Twenty-First Century Fox. Clarius Entertainment distributed "Legends of Oz."
Comments

LOS ANGELES,  (Reuters) – Dark comedy "Three Billboards Outside Ebbing, Missouri" won three prizes at the Screen Actors Guild (SAG) awards on Sunday in a ceremony marked by women and their stories amid the sexual misconduct scandal that has swept Hollywood.
LOS ANGELES,  (Variety.com) – Sony's "Jumanji: Welcome to the Jungle" has won its third weekend box office title with ease, topping newcomers "12 Strong" and "Den of Thieves," with $20 million at 3,704 North American locations.

LOS ANGELES, (Reuters) – Woody Allen's adopted daughter gave a tearful television interview yesterday, giving details of an alleged molestation by the filmmaker more than 25 years ago.

MUMBAI, (Reuters) – India's Supreme Court yesterday cleared the way for the release of a controversial Bollywood movie based on an epic poem about a 14th-century queen, a day after its producers went to court to fight bans by several states.

LONDON, (Thomson Reuters Foundation) – British-Indian sculptor Anish Kapoor donated $1 million to five charities working with refugees worldwide on Wednesday in a bid to alleviate a record-breaking global displacement crisis.