LOS ANGELES, (Reuters) – Actor Michael Jace, known for playing a cop in the cable television drama "The Shield," was arrested on suspicion of murder on Tuesday after his wife was found shot to death in their Los Angeles home, police said.
The 51-year-old actor, who has appeared in supporting and guest roles on television over the past two decades, was being held on $1 million bail.
His wife, 40-year-old April Jace, was found dead at the home in the Hyde Park section of South Los Angeles when police responded to a report of domestic violence shortly after 8:30 p.m. local time on Monday, according to the Los Angeles Police Department.
The shooting took place in the presence of the couple's two young children, who are now in protective custody, Los Angeles Police Lieutenant John Jenal told City News Service.
Jace, who is best known for his role in the FX drama "The Shield" as a Los Angeles Police detective conflicted about his sexuality, has been in Chapter 13 bankruptcy protection since 2011, according to online court documents.
In the 2011 filing, April Jace indicated she had been a public school teacher in Los Angeles for the past 10 years.
Messages left with Jace's agent were not immediately returned.
Jace has also had several movie credits, including Oscar-winning film "Forrest Gump" and "Boogie Nights."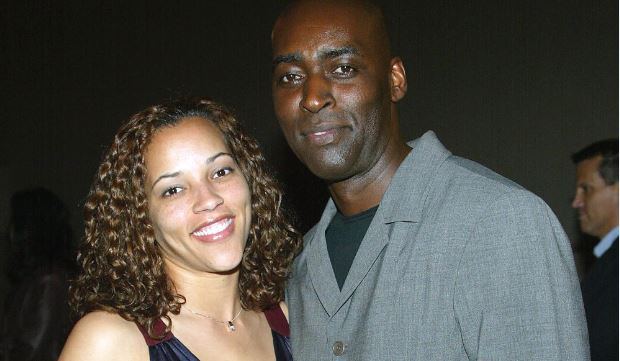 Comments

LOS ANGELES,  (Reuters) – Oprah Winfrey became the first black woman to be awarded a Golden Globe for lifetime achievement on Sunday, delivering an impassioned speech in support of those who have exposed sexual misconduct in Hollywood and beyond.

LOS ANGELES,  (Reuters) – Dark drama "Three Billboards Outside Ebbing, Missouri" was the big winner with four Golden Globes awards on Sunday on a night marked by scathing jokes about sexual harassment and passionate odes to those breaking their silence.

LONDON,  (Thomson Reuters Foundation) – Hollywood stars including Reese Witherspoon, Jessica Chastain and Natalie Portman have backed a campaign against sexual harassment called Time's Up as donations flood in for a multi-million dollar legal fund to fight abuse cases in the workplace.

NEW YORK, (Reuters) – Television host Hoda Kotb was named the new co-anchor of the NBC News "Today" show on Tuesday, replacing former co-host Matt Lauer several weeks after the longtime anchor was fired for inappropriate sexual behaviour, according to a network statement.
LOS ANGELES,  (Variety.com) – In a battle of box office heavyweights, Luke Skywalker just managed to hold off Dwayne "The Rock" Johnson as the world rang in another year.